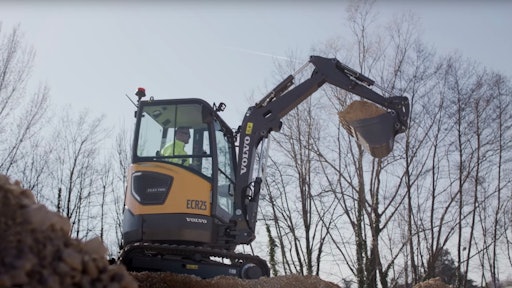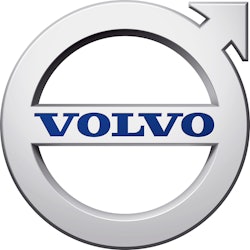 The Volvo Construction Equipment ECR25 electric excavator is ushering in the future of the construction and equipment rental industries. This compact excavator has zero exhaust emissions, and compared with its conventional counterparts, has significantly lower noise levels, reduced energy costs, improved efficiency and fewer maintenance requirements. This makes it ideal for rental applications. Customers can test out an electric machine, and the cleaner, quieter ECR25 could give them an advantage on jobs with sustainability targets or noise regulations.
The ECR25 mini excavator's batteries store enough electric energy to power the machine for up to eight hours in its most common applications, such as utility work. On-board chargers enable overnight charging adaptable to conventional household electrical systems. In addition, an off-board fast charger can be used with a three-phase outlet. With the fast-charge options, the ECR25 can be at 80% power within one hour.
Users get all of these benefits without sacrificing performance. The electric ECR25 has comparable performance levels to its conventional diesel equivalents, including a digging depth of 9 ft. and breakout force of 5,020 lbf.
The ECR25 electric excavator is expected to be available in early summer 2021. Customers can prebook their machine now at volvoce.com/electromobility/prebook.
Request More Information
Fill out the form below to request more information about
Volvo ECR25 Electric Excavator