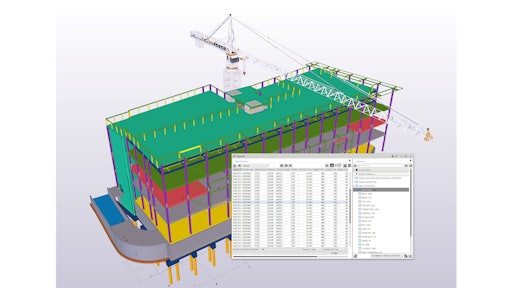 By Nathan Medcalf, Contributing Editor
Construction means collaboration. To efficiently design a construction project today, a lot of information needs to be shared and managed between many people, so companies need a building information modeling (BIM) solution that fits their needs.
F.A. Wilhelm Construction Company uses Trimble's Tekla Structures to manage BIM. The Indianapolis, Ind.,-based concrete company has a diverse portfolio that includes community, entertainment, hospitality, healthcare, green building, corporate, and industrial projects as well as parking garages and lots. "We do anything and everything concrete," says Adam Joraanstad, Formwork Detailer, F.A. Wilhelm.
Tekla Structures is BIM software that allows for creation and management of accurate, detailed, highly constructible 3D structural models for the entire building process.
F.A. Wilhelm uses the software to create and share 3D models. "We have been trying to add 3D modeling into every aspect of our work," says Joraanstad. "We now use it for pour planning and layout, formwork design, budgeting and organization, as well as some structural engineering on our shoring, reshoring and various other things."
Fast, Accurate Data
Joraanstad says using Tekla Structures increases the speed of modeling a project and provides a lot of good data. "With it, we can quickly and easily create accurate formwork counts, model it, put panels on it – faster than ever before. With just a few clicks, we can take a project model and throw panels and parts onto the walls to get a quick number of panels and labor needed for the project budget. We can then go back and tweak the panels for a finalized layout design. Along with that, the speed and efficiency that we get from Tekla allows us to save both time and money. 
"We aren't using generic quantities anymore, and this had led to more accurate pour counts," Joraanstad says. Accurate pour counts are essential when your largest material expense is concrete. "It also allows us to create more accurate formwork drawings. With just one click, we can place all our ties, and with another click, we can place our clamps. This creates quick accurate counts of the parts rather than counting them by hand and potentially making a mistake. Before, it took a while to add all the ties manually in 3D, and we never tried to place clamps because of how long it would take. Tekla made it so quick so 'why not put them in?' The same thing goes for modeling in walk boards and scaffold brackets. All these parts can also be clash detected to see if a tie runs into rebar or embeds, thereby decreasing issues in the field.
"We used to use a more restrictive software; it worked well for standard or simple layouts and situations. But, any time we worked with unique buildings – and almost every job has something unique going on – or even sloping slabs in garages, we would have a lot of issues getting accurate output from the model. Tekla has allowed us to model anything and everything we need including quick and easy custom-built formwork to fit very specific situations. Tekla doesn't try and think for you, and you don't lose time trying to fix any of the auto corrections that other software systems try to implement for you."
The software also allows users to create PDFs with color coding. "We color code drawings based off the pours in the schedule. In Tekla, it's extremely quick to cut up your model into pour units. Those pours can then be organized in a sequence to match the schedule. You can then add dates and a lot of other information to a specific pour. We used to color code PDFs by hand to create a better visual for the people in the field, but, with Tekla, we can now achieve the same output and create a more accurate and more informative pour layout even faster."
An Easy Transition
F.A. Wilhelm has only been using the software a short time and Joraanstad admits that the company isn't yet using the software to its full potential. "We are still developing it, and we plan to increase its use."
Transitioning to a new system has some learning curves, but Tekla staff and their resellers help with implementation of Tekla Structures, including constantly testing and developing the software while the customer is getting started with it.
"Tekla/Trimble have done an excellent job helping us as well. They are always a quick email or video chat away," says Joraanstad. "At first, Tekla can seem overwhelming to implement, but once we got going, everything made more sense. For us, it has taken a lot of work to add in all of our forming parts and pieces but the speed and accuracy we have now shows that work up front was worth it."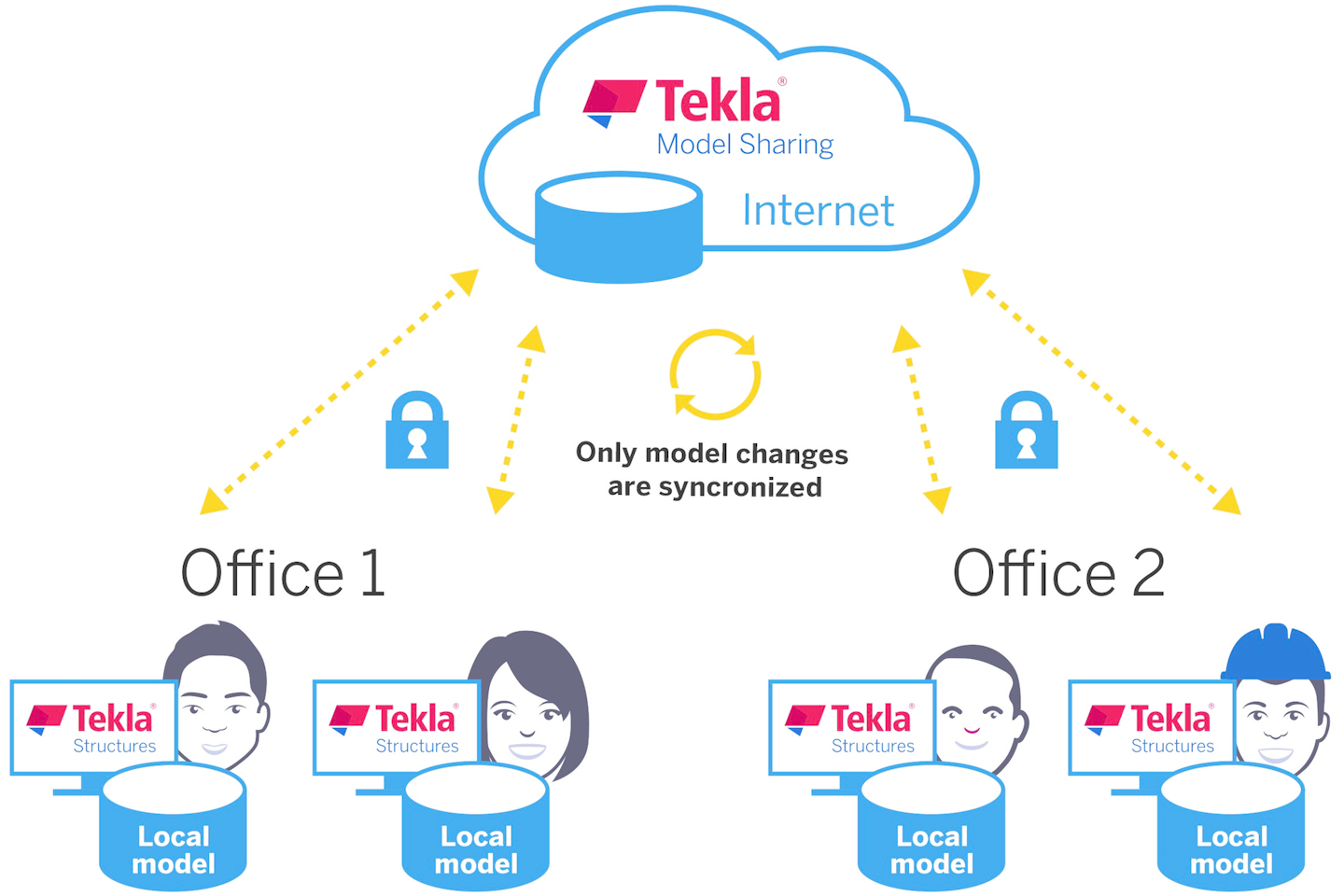 With Tekla Structures, sharing information has become easier, smoother and faster. Plus, it allows each member to sync just the changes to the model and not the entire file; this is an exclusive feature to Trimble, claims the company.