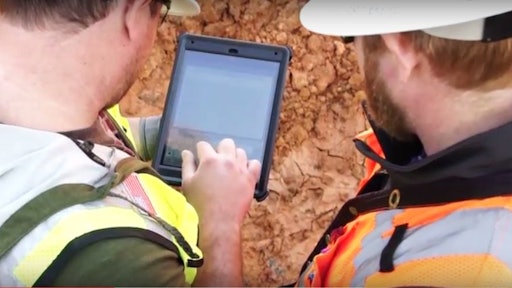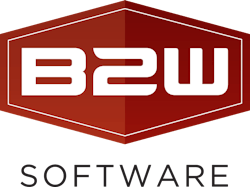 In today's highly mobile and fast-paced world, we hardly need to be told just how transformative mobile devices have been over the past decade. According to mobile tech research team GSMA Intelligence, there have been more mobile devices in the world than human beings since 2014.
Familiar even to the most non-savvy user, mobile devices are now tightly woven into our lives. They reached another milestone in October 2016, when people accessed more web pages with smartphones and tablets than with traditional computers.
With such widespread use and access, it's no small wonder there are vast productivity benefits in bringing a mobile platform to your heavy civil construction company, the most impactful of which are data access, data collection and data analysis.
With mobile, your company would immediately benefit in three key ways:
Operational Efficiency: Flagging productivity is no match for the rapid, enterprise-wide data-sharing made possible with mobile technology. When you have access to information anytime, anywhere, you can eliminate the time-consuming juggling of multiple apps, and work faster and smarter.
Workflow Connectivity: No longer will your workforce, projects and job sites exist in silos. Mobile technology allows the immediate access to critical information so you get real-time visibility into all workflows.
Data-Driven Decision-Making: Where paper processes can compromise data integrity and cause costly delays in information gathering, mobile technology provides immediate access to rich data, and helps you leverage that data to make informed decisions.  
Data Access
With a workforce distributed between the field, the office and the shop, collaboration is already a challenge. These difficulties are heightened when you need access to information in a different location or system, especially if that information is filed away or saved among other spreadsheets.
Mobile devices solve this problem by putting the information you require right at your fingertips, connecting people, data and processes across workflows to simplify collaboration. With the right solution in place, your organization's data can be unified, digitized and centralized, giving you real-time access to the most up-to-date and correct information.
Data Collection
One of the biggest factors in construction project delays is managers making decisions based on faulty or missing information. Traditional paper-based processes for data collection are inefficient, time-consuming and distract from actual work, which often means that information isn't collected how and when managers need it to be.
Using paper processes for data collection is also error-prone and unstructured, and can cause a lag time in making it available to others in the enterprise.
Mobile devices make data collection painless and efficient as information can be captured and uploaded instantly. There is no need to re-key or perform redundant data entry, thus enabling automatic generation of reports and dashboards without the manual process of sorting through papers and building reports. Mobile devices present information in a standardized, structured format for easier searching and retrieval.
Using mobile for data collection puts your field staff at the helm of operations, transforming them into real-time, crowd-sourced big data providers to keep information flowing seamlessly to the shop and office.
Data Analysis
Even when the right information is in managers' hands, it's all too easy to draw the wrong conclusions from it. The massive quantities of data being collected are a challenge to analyze, and the integrity of that data is put at risk when using paper-based processes. However, the vast amount of data is also an opportunity for managers to make empowered, data-based decisions.
Mobile devices allow you to quickly and easily share data across workflows and locations. Reports and dashboards can be generated with real-time data and shared on the fly, accessible on the palm of your hand. Automated dashboards can provide graphical insight about project performance, displaying any trends or worrisome signs that need attention with event-triggered alerts that arrive via email or text notifications.
The Need for a Mobile Approach
Heavy civil construction tends to be plagued with issues and inefficiencies: lack of access to the right data, over-reliance on paper processes, misalignment of stakeholders, or resources sitting idle. Mobile devices solve these problems by making you more informed and more efficient with timely data collection. Your data is available instantly, anywhere, at any time; your workflows become more fluid and automated; and your resources are optimally allocated.
A mobile approach to construction management can empower the right people with the right data to make the right decisions and make sure that you stay ahead of the technological curve.
To have the best outcome in your implementation of a mobile approach, make sure you understand what it is that you're looking for from this technology. Encourage user buy-in once you've made the switch, provide training programs to the entire workforce, and integrate the new devices with your existing processes as smoothly as possible.
Although building mobile devices into your operations may require a cultural shift within your company, it carries significant benefits that ultimately make your business more efficient and successful.
Richard Humphrey is vice president of marketing at B2W Software. The company's ONE Platform connects people, workflows and data and includes advanced, unified applications to manage estimating, scheduling, field tracking, equipment maintenance, data capture and business intelligence. He can be reached at rhumphrey@b2wsoftware.com.