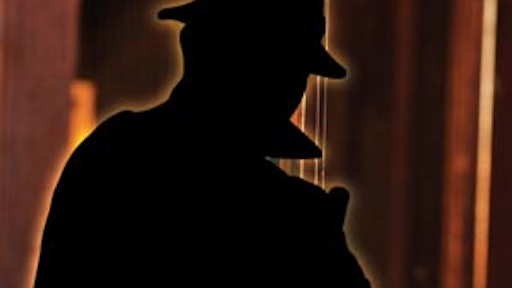 As part of our research here at Rental Product News, we perform reader calls, where we coordinate visits with you — rental business owners and managers — to learn more about how you run your operation, choose your equipment for inventory and most importantly, what concerns keep you awake at night.
Reader calls help us to understand your point of view, so we can offer more insightful articles and information. When we coordinate a reader call with a rental business, we always identify who we are and what we're trying to learn. And when we show up at the rental store at the appointed time and date, usually — not always, but usually — the building is in good shape, the equipment is shiny and all the employees have pressed shirts and their name tags smartly displayed.
We decided to try something different. While everyone on staff has rented equipment at one time or another, we decided this time we would take notes while renting carpet cleaning equipment. We wanted to see the rental transaction from your customer's point of view — warts and all — and relay the information back to you. This effort was designed to help you get inside the minds of your customers and improve your service. Because this article is meant to point out the good, the bad and the ugly, the names of the rental businesses will be withheld.
Independents
The staff that participated in this secret shopping expedition included Dave Davel, publisher of Rental Product News, Jenny Lescohier, editor, Nancy Terrill, national advertising sales, and myself. We visited local independent rental businesses as well as hardware chains in order to gather various rental experiences.
Let's begin with my visit to a local independent rental business. This single-location store is the only independent rental business in a 45-square-mile area with its only competition being chain hardware stores. I've rented various types of equipment, including carpet cleaners, from this business for many years. When I called to make my reservation, the person on the phone was very friendly, but only wanted to know how long I would need the carpet cleaner and my last name. I had to ask how much the rental would be as well as the terms of the rental (What is the rate for four hours? How much for a full day? What happens if I bring it back late? Do you have cleaning chemicals?).
I would have liked to have had more questions asked of me by both the person who answered the phone and the counter person. It felt like I was doing all the asking.
— RPN Secret Shopper
When I went to pick the cleaner up, there was one other customer in the store, but the counter person immediately greeted me. When it was my turn, he asked if I had ever used a machine like the commercial cleaner they rented, and I said I hadn't. He went quickly through the operation and gave me several tips to make cleaning easier, such as keeping the cord behind me as much as possible. He was ready to go back to the counter and finish signing the contract, however, when I said I would need cleaning chemicals and a stair tool if they had one. If I had truly been a novice, I would have left the store without those add-ons, and I would have been $12.50 richer.
The counter person asked if I needed help loading the unit onto the bed of our pickup truck, which I gladly accepted.
Once home, the carpet cleaner performed very well. While it looked like it had some miles on it, it was clean and very easy to operate. When I began cleaning my stairs, I realized the counter person had never given me instructions on how to "plug" the stair tool into the carpet cleaner. Even though I've used this accessory before, it took a minute for me to remember all the points that needed to connect for the stair tool to properly work.
Returning the equipment was uneventful. A different counter person was working and asked how the unit operated. I said it did a fine job, and meant it. My husband unloaded the unit from our truck and a staff person whisked it away.
Overall, it was a productive rental. The staff was knowledgeable and friendly. The total of the rental for 24 hours, including the accessory and chemical, was $36.70, which I feel is reasonable.
I would have liked to have had more questions asked of me by both the person who answered the phone and the counter person. It felt like I was doing all the asking. As I mentioned, if I was a novice, I might not have known even what to ask, and I would have left without cleaning chemicals and the stair tool (which were necessary to finish my task and meant additional dollars to the rental business).
Dave Davel , publisher of Rental Product News, decided to bypass a phone reservation and just walked into his local independent rental business. Here's how his rental experience went:
I entered the store, and two people from the rental business were talking to a man who seemed to be intent on renting an auger but didn't understand that it was a two-person operation. Neither staff member acknowledged me when I came in.
I selected the carpet cleaner from a group of other small rental items that were grouped in the center of the showroom. They were mixed in with shop vacuums, generators, pumps and tile saws. The machine was dirty and wet.
I had to search out the counter person and ask for instructions. He said he didn't have any, but that it was "child's play" to operate it. He went through a quick overview of machine operation but insisted everything I needed was already on the machine.
When I asked about cleaning chemicals, the employee said I had to use the chemicals on display, because those were the only ones that worked in the equipment. What was interesting about that was the chemicals were made by a different company than the carpet cleaner, therefore I didn't see a correlation between having to use those chemicals versus others in this particular machine.
The commercial carpet cleaner itself was in terrible shape. It didn't seem to have been cleaned since the last rental — if ever. The filters were covered with hair, and there was an inch of dirty water in the collection tank.
Despite its appearance, it operated well. It did a bang-up job on the carpet and was easy to operate.
When I returned the machine, I parked it in virtually the same place I had picked it up four hours earlier. After I left the building I sat in my car for about 15 minutes to see if anyone came over to check or clean the machine. No one did.
One interesting observation about this experience: this rental operator also has a sizeable party business. There's a tremendous amount of women coming and going for party supplies but there's no signage promoting the carpet cleaners or any other product that might be of interest specifically to a female customer. (Not that I'm implying women are the only people that should clean carpets.)
Hardware chains
Two separate hardware chains were visited by our staff in two separate cities. Here Jenny Lescohier , editor of Rental Product News, tells of her rental experience at the local hardware store:
I reserved my carpet cleaner over the phone. The person I spoke to was cheerful and polite, but rather short — as though he was in a hurry — and didn't volunteer much information. I said I wanted to reserve a carpet cleaning machine for a certain day and he basically just asked for my last name and said, "Okay, you're all set." I had to ask about the length and cost of the rental.
Upon entering the business, I could not immediately determine where the rental department was. After wandering toward the back, I found a neon sign that marked the rental department. The sign, which was nearly invisible from the front of the store, signified virtually nothing, since it was nowhere near any sort of rental desk. In any case, I found a desk toward the back of the store and stood there for a few minutes. Eventually, an employee saw me and asked if I needed any help. I said I had a carpet cleaner on reserve and he pointed me to them, at which time I noticed that one of the eight or so machines had a tag with my last name on it. The employee was presentable and polite, although his manner did not exude knowledge of the equipment.
The employee asked me if I knew how to run the equipment. I said I had done it before but could use a refresher. He went through the operation. I then asked him what to do if I'm done cleaning but the water tank still has a significant amount of water left in it (draining this tank is a problem I've had before with these machines.) He looked puzzled. I pointed to a hose and coupler and said, "The last time I used one of these, I think this hose had something to do with it." He looked at me quizzically and suggested I simply turn the machine over and let the water drain out. I wondered, "Where am I going to do that? In my kitchen?"
He said, "You could take it outside, but don't do it on your lawn because it could kill it." Then I looked at him quizzically, so he said, "The detergent probably has bleach in it or something." This did not build my confidence in his knowledge of the equipment or its operation.
Anyway, he did ask me if I wanted the upholstery cleaning kit and chemical. I said yes to both. I chose a detergent, with really no guidance from him (I asked him about the "Oxy Boosters" in the chemical I chose and he could not explain how they worked). He asked me if I needed help loading the machine into my car, to which I enthusiastically replied, "Yes!"
The machine was in good shape, but it seemed to be more cumbersome than other machines I've used. The hand position was awkward. In any case, the machine worked okay, but it didn't seem to suck up a lot of the leftover water.
When returning the machine, I walked into the store, but there were no employees in the immediate area. After standing at the rental desk for a while, eventually a person in a uniform asked if I needed help. I said I was returning a carpet cleaner and the person just said okay and took it off my hands. No questions asked. I started to walk away when I realized I still hadn't paid.
As I turned around, the woman said, "Oh, I guess you need your receipt." She gave me my receipt and told me to go to the front of the store to pay. Frankly, I was surprised at the total — $29.95 for the (24-hour) rental, $13 for the chemical and $3 for the upholstery kit. The total came to $45.95 for a job that took about two hours.
Overall, I was a bit disappointed in the
lack of accountability at this store. As I mentioned, when I called to reserve the machine, they only asked for my last name. It seems it would be a good idea to also ask for my phone number and then explain the cost and terms of the rental.
When I initially picked the machine up, few questions were asked, and the same happened when I returned the machine. Oddly, when I was picking up the machine, the employee asked for my address. Why? Probably to put me on some direct mail list. But what would they have done if I just absconded with their equipment? They didn't have my phone number, a deposit or anything. They had my address, but that's no help in the event that I kept the machine for an extra day without telling them, and they had another person lined up to rent it.
Nancy Terrill, national advertising salesperson for Rental Product News, also went to a hardware store chain for her rental experience. Here, in her words, is her experience:
To reserve my carpet cleaner, I called around 5 p.m., and the person on the phone said to just come in because they had a number of units available.
When I got to the store, the staff was very friendly at the front counter. They pointed me to the rental customer service in the back
of the store.
There were two men standing at the service counter talking to the rental employee. I stood there for just a minute looking at the display of cleaners before he realized I was there and he apologized for not seeing me.
For the most part, I asked all the questions. How much was the rental? Is that for a four-hour or 24-hour rental? I had to go with the 24-hour option as I was picking it up after dinner and they closed at 8 p.m.
He asked which machine I wanted — the wide track for $24.99 or the smaller unit for $21.99, which was the 24-hour rate. He suggested I use the wide track as it was more effective.
I was given minimal instructions. The employee briefly went over the machine and said to follow the instructions on it.
No operator's manual was offered. There were small pamphlets sitting in the rack as part of the display, and when I asked about it, he said I could take one home if I wanted to.
As a matter of fact, this employee didn't ask me any questions about my needs. The machine had a sticker that said, "Don't forget the foam reducer," and when I asked him about that, he said that I probably didn't need it.
I chose the chemical with Oxy Boosters that was a dollar more than the other. He didn't ask me how large of an area I was cleaning. The one bottle barely covered my living room. If I had run out, I would have been upset because I finished cleaning about 9 p.m. — an hour after the store closed.
I also saw a bag with a hose on the display and asked him about it. He said that was only for doing upholstery or stairs and was an additional $3.
My niece, who had joined me in my excursion, had rented these same units before. She was more helpful than the employee about machine operation.
The machine itself was very clean. They asked for a $5 deposit to ensure the machine was returned clean.
According to the register, the carpet cleaner only had 27 hours on it. I had my carpets professionally cleaned six months ago and thought I was only cleaning a few spots this time, but the water was still very dirty.
When returning the unit, the employee didn't even look at the machine to see if I had cleaned it — which I had. They asked if I had any problems (no I didn't) and credited the $5 back for the deposit. Total cost of the rental with cleaning solution was $40.93.
Conclusion
Overall, the biggest complaint from our secret shopping experience seems to be the lack of communication between the customer and the rental employee. It seems each of us had to ask all the questions, and in many cases, didn't get satisfactory answers. This brings home the point that your counter people — as your first line of contact — need to know their stuff.
The fact that each of us had to actively ask about cleaning chemicals should also be a red flag. How many customers leave your store without consumables with their rental? Think of the dollars that could be staying in your store if your employees just ask a simple, "Will you be needing any cleaning chemicals or a stair accessory?"
While some of the equipment appeared to be in rough shape, all of it performed well. And, although they weren't the most knowledgeable, most of the employees were friendly and tried to be helpful.
We understand, because you tell us, that running a rental business is hectic and chaotic — and changes from day to day. But having a knowledgeable front line and asking a few key questions can increase your bottom line and keep customers coming back for more.