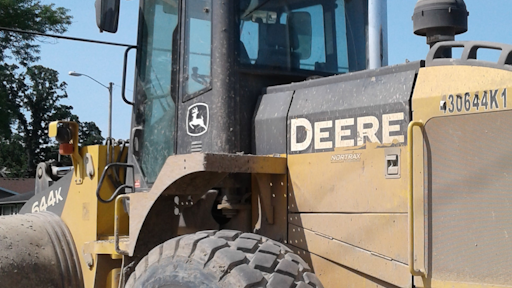 By Felix Rodriguez, BigIron Auctions
As year-end closes in, heavy equipment rental companies face the problem of turning aging assets and depleting their inventory. As they commit capital for the coming year, they are determining which equipment to sell and how to get the greatest return on their investment.
Online auctions are becoming increasingly popular and can be used to effectively obtain the best price for used equipment. However, rental companies should do their homework as not all auction houses are created equal. Below are a few tips when selecting an online auction provider and off-loading aged assets.
Measure Twice
Get organized. Before you start the auction process, if you don't already have everything in one place, put together a portfolio. Include details for the equipment you own, equipment that needs to be turned, documentation and service records and anything else that you, your auction house or potential buyers might need. Regardless of who you choose as your auction partner, having all the figures and documentation together in one place will make the process exponentially easier.
Find the Best-Fit Auction House
When choosing an auction house to sell your assets, there are a few things that you need to know:
Work with a full-service auction provider that can take care of everything from start to finish. Best-in-class providers will take photos, help you stage your equipment and get it ready for sale. They will also take care of developing the auction listing, marketing the auction to potential buyers and ensuring you obtain your sales proceeds in a timely manner. Also, a company that conducts weekly auctions provides you with more opportunities to sell your equipment.
Beware of auction houses that charge additional fees. Fees for things like storage and transportation cut into your profit margin. When choosing your provider, add up all the fees and costs and see which company will give you the greatest return. Look for companies that don't charge buyer fees, which gives buyers more money in their pocket to spend on equipment purchases. Lastly, check how long it takes for each auction company to distribute the sales proceeds – this can range from 10 to 30 days following the sale.
Understand the technology driving the auction. Companies that have their own proprietary platform, rather than a third-party platform, control everything in-house. This is a benefit to rental companies as those providers can deliver efficiency and velocity.
Keep your auction house honest. Try out a couple of different auction houses and see where you're getting the best price. Have a head-to-head test using two auction providers, listing similar equipment on both sites during the same time frame. The final sales price shouldn't be your deciding factor – remember to subtract all fees from the final sales price to see where you get an overall greater return.
In Summary
For rental companies wanting to deplete their equipment for year-end and clean up their balance sheet, an online auction is a great option. Do your homework and check the boxes when choosing the right company for you. Auction companies that pride themselves in transparency and honest business practices are more likely to refrain from surprising you with hidden fees, netting you the greatest return.