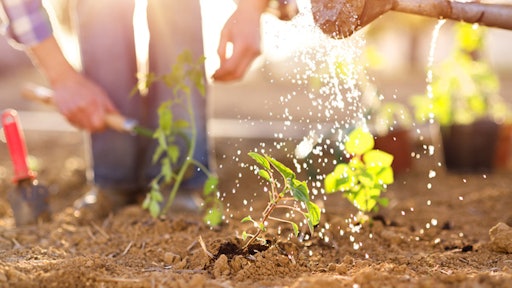 TVH in the Americas
Ensuring your company is capable of adapting with the times can be one of the most effective ways to remain relevant and competitive in the industry. One of the most popular trends in our industry, and society as a whole, is the emphasis on sustainability or going green. Going green is another way of saying that you or your business is making an active effort to reduce your negative impact on the environment.
Trying to reduce your company's carbon footprint can be a daunting task, and understandably, is often not a top priority for businesses to implement. In reality, the benefits of pursuing a more environmentally friendly approach to the way you do business will not only help impact your community in a positive way, but it can drastically improve employee morale, increase customer loyalty, and even lower operating costs!
One of the easiest and most effective methods in initiating green practices at your business may be an obvious one: get employees to actively participate! Forming a committee or leadership group comprised of employees from different facets of the business can allow your company to explore new ideas, opinions, and more diverse opportunities. Workplace committees can increase morale by allowing employees to actively participate and engage with fellow coworkers they normally wouldn't have the opportunity to do so with.
It can also give employees a sense of accomplishment and belonging outside of their everyday responsibilities. Most importantly, it allows you as a business owner or manager to collaborate with employees who may be impacted by some of your eco-friendly initiatives, allowing your business to more effectively and efficiently implement those changes.
Another obvious benefit of decreasing your businesses carbon footprint may be the most popular one: it can save you money! Some small initiatives and programs may just save you a drop in the bucket, compared to more substantial changes. But even small changes can make a big difference long-term! For example, in an effort to become more eco-friendly, TVH in Olathe, Kansas, installed solar panels on their new 250,000-sq.-ft. warehouse expansion at their headquarters.

TVH in the AmericasThese solar panels not only significantly reduce electricity costs, but also reduce the negative impact TVH has on the environment. In the first year, TVH projects a CO2 emissions reduction of nearly 3,495,000 lbs. Over the next 25 years, TVH's projected reduction in CO2 emissions is estimated to be over 79,000,000 lbs., significantly decreasing operating costs while reducing greenhouse gas emissions, improving the quality of life and environmental standards in our community.
Not all of your going green initiatives have to be about the company's bottom line. Throughout their different locations in the Americas, TVH has incorporated a variety of green processes, like recycling programs, using eco-friendly materials when possible, installing more efficient heating and cooling systems, and even starting employee gardens to help reduce unnecessary waste and create a healthy environment for employees.
In one year alone, through TVH's recycling efforts, we saved an estimated 6,613 trees, 2,723,000 gal. of water, 1,556,000 kw-hours of electricity, and 1,283.7-yds3 of landfill space. These efforts not only help reduce their environmental impact and improve their community, but the energy-saving measures gave TVH the confidence and capability to grow its product offering and expand its footprint, while being conscious of the impacts on employees, customers, community, and environment. 
Now, the question you need to ask yourself is: What can going green do for you?