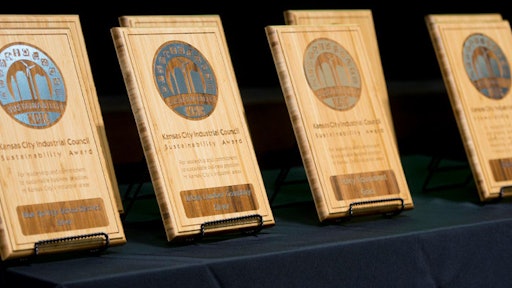 TVH in the Americas (TVH) has been chosen as a Gold Level recipient of the Kansas City Industrial Council's (KCIC) Sustainability Award.
The KCIC Sustainability Awards program recognizes and promotes sustainable practices by businesses in the Kansas City metropolitan area. For more than eight years, the KCIC has recognized industrial businesses that have made a significant investment in improving their environment.
TVH was chosen for its implementation of a 1.037 Megawatt Solar Photovoltaic Panel system at the new 250,000 sq. ft. warehouse expansion in Olathe, Kansas. The solar panels will help reduce CO2 emissions, reduce greenhouse gasses, and improve the quality of the environment in the community.
"TVH is proud to be recognized by the KCIC," said Dirk von Holt, president of TVH in the Americas. "We continually strive to make a positive impact in the community and know that our solar power program, along with all of the eco-friendly initiatives we've put in place will benefit the environment for many years to come."