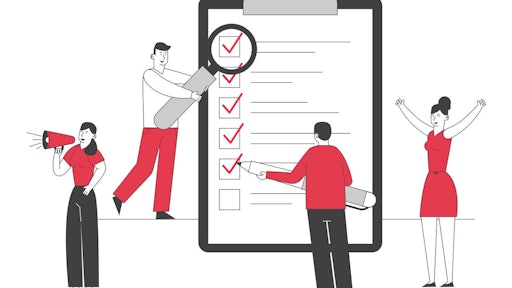 Record360 website
This article was adapted from its original version, "Winning rental businesses are transforming their business with inspection management software," on the Record360 blog with permission from the author.
The equipment rental business, including inspections, is evolving. Times have changed, and those that are adapting are winning. The strongest business owners are investing in modern inspection software to execute a winning strategy. We've worked with hundreds of equipment rental business owners and operators across the country, and the most successful business owners we've seen follow these three core pillars: maintaining quality assets at reasonable prices, developing loyal customer relationships, and hiring great talent. Let's dive in further. 
1. Maintain Quality Assets
The most successful business owners maintain high quality and good looking assets at reasonable prices. The way your fleet looks matters more to customers than it should. They notice scratched paint jobs, dirty equipment, and dings. These issues might seem cosmetic, but your customers assume that if the asset appears poorly maintained, then the asset quality is poor. Over time, your brand will become associated with low quality assets, which will drive away your customers.
In saying that, you need to maintain quality, and the perception of quality, at reasonable prices. You can't always have the newest fleet. If your fleet age is too young, your fleet costs will be too high. Similarly, if your equipment is always getting damaged and you can't collect on that damage, your unrecoverable maintenance costs will also be too high. So, the key is to maintain good looking, quality assets at reasonable prices. 
 2. Build Loyal Customer Relationships
Another step that's important is you must build loyal relationships with your customers to win. It's always easier to expand an existing customer relationship than it is to develop a new one. You've already won your customer's trust, and you already know how to work with them. Your sales and service teams are already calling on them, so both you and your customer have already made the investment to put the groundwork in place. 
As a result, the highest return on your team's time will be from expanding your share of wallet with your best customers. Expanding your existing customer base relies on building those relationships of trust and accountability, so both you and your customer are confident investing further in the relationship.
 3. Hire Great Talent
Hiring, retaining, and cultivating great talent is critical to equipment rental, as it's becoming increasingly more important given the shortage of skilled labor in the construction and equipment industries. 
To hire and retain quality employees, you need to build a strong culture that attracts the best talent. That means you need to build processes and provide tools that make it easier for your employees to be productive and successful, so they can flourish in their roles.
Now, let's take a look at how traditional inspection processes and new inspection management software both affect these three pillars of a winning rental strategy. 
Traditional Inspection Processes
Let's just start with this: Traditional inspection processes threaten the rental business owners' ability to execute a winning rental strategy. In the old world, equipment rental inspections were done with cumbersome processes and technology like pen and paper, carbon copy forms, or using digital cameras and SD cards to upload to shared drives. These poor processes result in poor documentation, which makes it hard to charge customers when damage occurs without threatening the relationship you've built with them.
Poor documentation directly impacts the three pillars of a winning rental strategy. Equipment damage hurts your equipment quality and brand, and increases your fleet costs, which compresses margins. Charging customers for damage without good documentation erodes trust and can lead to arguments with customers, which negatively impacts the relationship. Forcing your employees to use clunky processes to do inspection is frustrating for your hard-won talent, too.
Inspection Management Software
The most successful rental business owners are transforming their equipment inspection process by implementing modern inspection management software like Record360. Modern inspection management software is cloud-based, includes high quality photo and video, and provides condition records that are easily searchable and shareable. It's helping the strongest owners execute a winning rental strategy.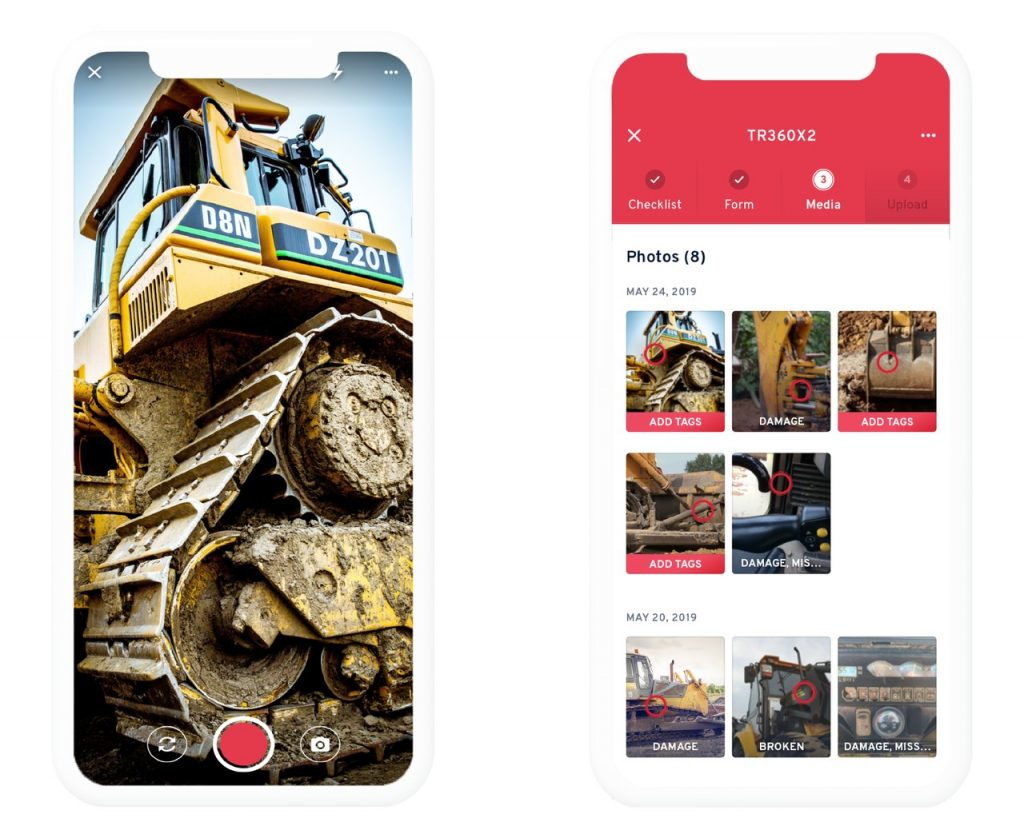 Record360

First, they're able to maintain quality assets and a brand they're proud of. Renters who identify new damage through careful inspections can more easily charge customers, which means there's simply less to argue about. And using these chargebacks to repair the equipment keeps the fleet in quality condition. 
Secondly, they're able to build customer relationships based on trust and accountability. Sending rental inspections to your customers using a inspection management software platform builds confidence with your customers that you won't charge them for damage they didn't cause. They'll feel like they're treated fairly and trust is built. It also incentives your customer to take care of the equipment because they know you're on top of things and they'll be charged if damage does occur.
Finally, savvy rental business owners are able to provide their employees with simple and easy to use inspection tools that make their jobs easier. Clunky software or hard-to-manage paper processes will frustrate your most valuable employees (not to mention your customers). Simple, easy-to-use rental inspection platforms make them more productive and eliminate outdated processes.