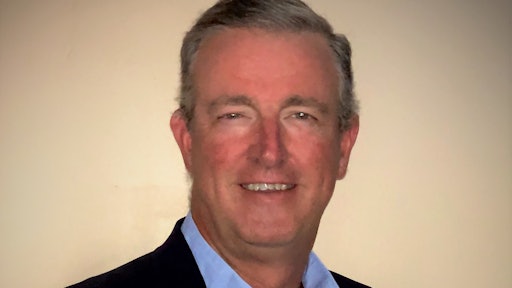 Sinoboom
If you haven't heard of Sinoboom before, you will soon. A Chinese MEWP and access equipment manufacturer that's said to have been the first Chinese company to design and build its own booms, Sinoboom entered the market in 2008 and made quite a splash across Europe.  
In 2020, they made their first appearance at ConExpo in Las Vegas, where they displayed a number of machines and promoted their theme: "Enhancing Quality, Elevating Excellence," a motto they use to emphasize the brand's reputation both at home and abroad. Following the show, in the summer of 2020, Sinoboom announced their new regional headquarters in Texas, solidifying their entry into the North American market.  
With a product line consisting of self-propelled telescoping booms, articulating booms, scissor lifts, spider and truck-mounted boom lifts, and more, their dedication to quality and advanced technologies could make them a major player in the North American access industry market.  
And that rests on Kolin Kirschenmann's shoulders. Kirschenmann, who worked at Caterpillar for the last 30 years, joined Sinboom as CEO in June 2020. His appointment exhibits the company's eagerness to accelerate their growth, build their North American presence, and leave their mark.  
I had the opportunity to speak with Kirschenmann about his new role, Sinoboom's relationship with the rental industry, and their plans for growth.  
Rental: Kolin, you started at Sinoboom in 2020. Can you tell me a little bit more about yourself, your background, and what led you to Sinoboom? 
KK: Sure, I am a mechanical engineer by academic training and spent 10 years in machine design, utilizing those skills directly. I quickly learned that I enjoyed more customer-facing roles, and therefore, spent the following decade working in a variety of commercially orientated roles like sales, marketing, product support, dealer operations, etc. From there, I took an overseas role leading product development for a product group in the UK. I thoroughly enjoyed this opportunity and began to develop a deep passion for running an end-to-end business.  
Prior to joining Sinoboom, I was able to realize this ambition by running the Forestry Division within Caterpillar.  This was a global business in an industry I had no background in. The challenges, opportunities, and associated professional growth were a tremendous experience for me. I was able to complete 30 years at Caterpillar and retire. I then sought to join a smaller company I could impact immediately and wear multiple hats. Sinoboom was the perfect match for what I was looking for. 
R: What makes Sinoboom stand out from other companies? 
KK: Sinoboom is a global aerial lift company with 12 years of focused aerial knowledge under its belt. During its global expansion to over 50 countries, the biggest take-away has been to remain customer-centric. Putting the customer first and listening to the market needs has always been a key focus.  
This has been especially apparent with Sinoboom's entrance into the North American market. Sinboom's choice to enter North America last was due to it being the largest aerial market, and we wanted to get it right and stay. When designing our aerials, we do our homework in finding the best, most industry trusted components to build our machines with. This includes Danfoss Power Hydraulic components, Deutsch electrical connectors, a Delta 5 control system, maintenance-free batteries, and other dependable elements. The combination of these and other key design components fulfill Sinoboom's vision of a well-designed and manufactured aerial — and all at an affordable price. 
R: Now, like you mentioned, Sinoboom recently entered the North American market just last year. A new market is stressful enough, but I'm sure entering one during a pandemic was a challenge. Can you tell me a bit more about that? Did it create any unique opportunities? Challenges? What about positive takeaways? 
KK: The halt in activity actually turned out to be a blessing in disguise. It allowed Sinoboom the opportunity to be more thorough in planning and our entrance strategy. We pursued prime talent, which might not have been possible if the market was functioning as usual in a normal year. This has been our chance to be very intentional in placing our building blocks. Having moved forward, instead of pulling back, will allow us to better grow as the economy continues to get back on its feet.  
R: What are the company's plans to continue its growth in the North American access industry market? 
KK: We are determined to not only make an entrance, but to stay for the long-haul. We know that longevity highly depends on creating lasting relationships with customers, so that is our main focus right now. We couldn't make this goal any clearer than with our new Sinoboom North America slogan: "Partners in Access."  
To further show this promise, Sinoboom North America has welcomed seven new independent manufacturer representatives throughout the United States. Combined with our Sinoboom North America sales force, the independent representatives cover over a 30-state area in the U.S. The expanding Sinoboom North American sales team, in addition to the new independent sales representatives, help bring the "Partners in Access" slogan to life.  
Concerning our products, we currently offer scissor and vertical lifts to the North American market with a specific strategy to add boom lifts later in 2021. 
Sinoboom made their entry into the North American market only recently, debuting many of their products at ConExpo 2020 (shown here).Sinoboom websiteR: What relationship will Sinoboom have with the rental industry? Is rental a crucial part of your business model?  
KK: It absolutely is. We see there is opportunity for high quality lifts at a price that rental industry customers can afford. Equipment uptime is essential to rental houses, and we are proud to fulfill that need. Our North American team is backed by over 100 years of combined experience in the North American equipment market, so we understand our customers well.  
Our domestically focused team allows for flexibility, while Sinoboom being a global company also offers the benefits of a larger footprint. Our customers are noticing the benefits of choosing Sinoboom; the product feedback we have received has been excellent when it comes to reliability. Also, one of the ways we're showing our commitment to the rental industry is by joining the American Rental Association (ARA). We also recently attended the California Rental Association (CRA) virtual show. 
R: Obviously in 2020, there was a severe lack of industry trade shows, events, and in-person product announcements. How has this affected the industry-at-large, and how does Sinoboom look to alleviate this moving forward?  
KK: A big positive is the fact that we did have our North American debut at ConExpo 2020. We feel lucky to have participated in the last big show before the pandemic hit, and it was a good way to have an in-person introduction to this new market before everything went virtual. We displayed six products there, which are all in compliance with the latest standards, including the GTBZ28J engine-powered telescopic boom lift. 
The shows are good opportunities to meet a lot of potential customers at once and show our products up close. However, the lack of trade shows the past year has allowed us the chance to create one-on-one relationships during sales visits. In a normal year, establishing those key relationships can be tricky during a busy tradeshow or event.  
R: In your opinion, how do you see things progressing for the access and rental industries in 2021 after the initial blow of COVID-19, political unrest, and economic uncertainty in 2020? 
KK: It has definitely been an interesting year. There is no doubt that COVID-19 has temporarily suppressed many industries! Having said that, recovery has begun, and I believe the recovery will stabilize quickly. It is the perfect time for Sinoboom North America to finalize our business strategy, operations, and overall go-to-market mechanisms, so we are positioned to maximize delivery on customer expectations as the market reaches the peak again, shortly. 
We have strong reasons for remaining committed to the North American industry this past year and investing in our facility in Katy, Texas. We see the construction industry improving, so we are cautiously optimistic. 
R: With a longer-term picture in mind, what's the future of the rental/access equipment industry, in terms of innovations, product development, etc.?  
KK: We see a movement toward hybrid, and overall, just more energy efficient machines. Additionally, we predict more innovative options and accessories will be created to help operators be more efficient at their work. The future is exciting! 
R: Is there anything new and exciting on the horizon for Sinoboom? 
KK: We recently updated our standard product color scheme. The new blue and graphite design further emphasizes Sinoboom's pursuit of reliability, quality, an ease of use for the global marketplace. We also anticipate listening and learning as much as we can from the North American market and answering those needs with productive solutions. Sinoboom's history consists of continuously pursuing product excellence and customer satisfaction, and we are eager to continue this in the North American market.