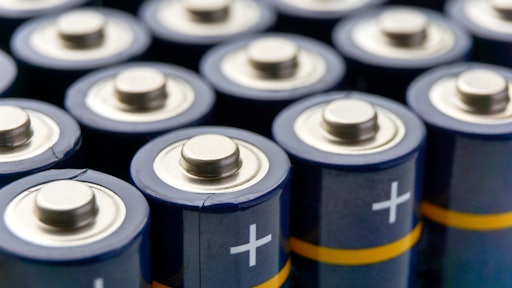 Harry Wedzinga @ adobe.stock.com
In the last few years, the electrification of equipment has been a prominent discussion throughout the industry. Following the success of the automotive industry's exploration of hybrid technologies, equipment manufacturers have followed suit, exploring greener ways of operation.  
This includes innovations like the aforementioned hybrid technologies, electric propulsion, propane, zero-emission diesel engines, lithium-ion batteries, and more. To meet stricter emissions regulations, to adhere to more environmentally friendly practices, and to keep up with an increasing industry demand, manufacturers are researching, developing, and partnering up with other companies to propel these ideals forward.  
For example, in February, JLG's parent company Oshkosh Corporation announced an investment in Microvast, a provider of next-gen battery technologies, which aims to strengthen and advance the development of electrified solutions across the JLG product line, including boom lifts, scissor lifts, low-level access lifts, and more.  
Or how about Mecalac's e12 electric compact wheeled excavator, which uses LiFePO4, or lithium iron phosphate battery technology, to provide a longer working range and a service life that is three times longer than classic batteries. 
In late 2020, JCB unveiled the expansion of its E-TECH range of zero-emissions vehicles, including the company's first electric Loadall telescopic handler and an electric walk-behind site dumper. They even developed a new rapid Universal Charger to provide a single rapid charge solution for JCB electric machines.  
"The pace of change is rapid, and we need to be equally quick in responding to the growing environmental challenge posed by climate change and the need to improve air quality," said Tim Burnhope, chief innovation officer at JCB.  
That's a sentiment echoed by Snorkel, in our article, Powered by Lithium. After seeing a demand across the marketplace for cleaner, greener equipment, they developed a range of zero emission, lithium-ion battery powered work-at-height solutions. And they've developed, what they say, is a world's first piece of equipment.   
It's innovations like these that will continue to change the equipment industry, altering the rental market's future for the better. But it doesn't stop there. These machines and concepts hold the power (pun intended) to change the world and start a revolution that will impact the future of generations to come.  
What are your thoughts? Let me know at abrumm@acbusinessmedia.com.  
Stay green.