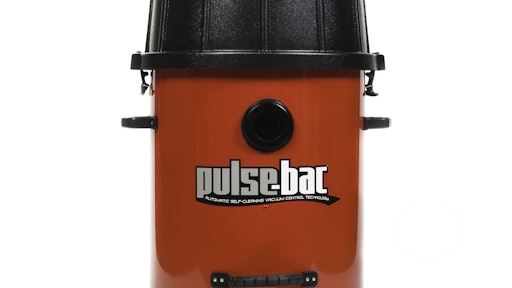 Pulse-Bac the original and patented self-cleaning vacuum. Most vacuums can lose up to 50 percent of their suction as the filter clogs and this can happen quickly. Forcing you to clean the filter which is time consuming, messy and takes away from the job at hand.
Pulse-Bac's technology is different, it keeps filters clean and suction consistent.
Plus it's 100% automatic, no heavy compressor, button to stop and push or lever to pull.
According to the company, Pulse-Bac just works.
Request More Information
Fill out the form below to request more information about
Pulse-Bac Self-Cleaning Vacuum