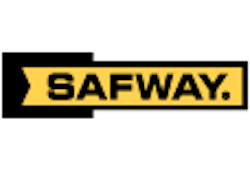 Safway Group is offering free Systems and Sectional Scaffold safety training for users and erectors throughout the month of May 2015. Developed for both those who perform work while on a scaffold as well as erectors, this online training includes chapter quizzes and a final exam. Participants will receive a Certificate of Completion with a score of 85% or higher, which can be applied to the Occupational Safety & Health Administration (OSHA) requirement for training. To learn more, click here.
"At Safway, safety is our No. 1 value," said Paul Amedee, vice president of Environmental Health and Safety for the company. "Over the last year, we reduced our incident rate by 22%. But we're committed to continuous safety improvement both within our company and throughout our industry. This is why we're offering our Systems and Sectional Scaffold training online for free. It makes it so easy for everyone, who works with or on our equipment, to take this safety training."
According to Safway, it is the only company in the industry with its own Training University and it has trained more than 40,000 of its own employees and over 40,000 of its clients. All training is designed in compliance with OSHA regulations.
Safway became an alliance partner with The Construction Industry Safety Initiative and the Incident & Injury-Free Executive Forum - which together include over 40 national and global construction firms - to inspire everyone in the industry to be leaders in safety during Safety Week, May 3 – 9, 2015. In addition, Safway will continue to partner with the National Institute for Occupational Safety and Health, OSHA and The Center for Construction Research and Training on the second annual national initiative to prevent falls, the leading cause of work-related injury and deaths.
Companies in this article