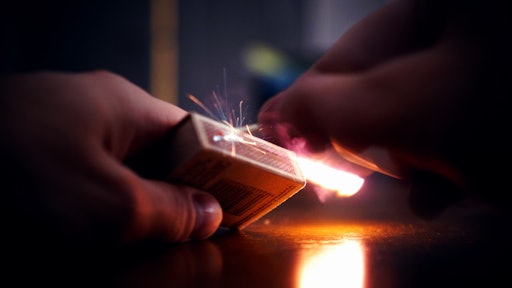 Pexels
California's largest utility Pacific Gas & Electric announced that it would be implementing rolling blackouts over the next decade to protect the state against wildfires, prompting the need for backup generators.
Since the blackouts began in September, schools and restaurants have been forced to temporarily close, with more than one million residents resorting to camping in their own homes, according to NBC.  
In October, California announced that it would allow manufacturers to sell generators that don't meet California's strict emissions standards through December, creating an influx of generators that emit more harmful toxins and particulates into the air than federally approved engines. 
However, it is unclear whether home generators will contribute to increased pollution, carbon monoxide poisoning and increase fire hazards. Meanwhile, the demand for generators is outpacing supply as some California residents are searching over 100 miles for them. 
NBC reports that PG&E is supposed to trim the trees around its power lines and keep equipment updates, but has allegedly failed to do so for decades. The company has been found responsible for at least 17 of the state's major wildfires in 2017, including a fire in the town of Paradise, where 86 people were killed.
The company filed for Chapter 11 bankruptcy in January, citing more than $30 billion in potential liability costs tied to wildfires. NBC reports that under California law, utilities are financially responsible for wildfire damage if it is a result of negligence. 
In order to update its aging infrastructure, the company has started rolling out the blackouts - meeting a negative response from residents. 
However, generator companies are profiting off the blackouts. Generac's in-home consultations increased 400% over the entire year, with sales reaching three times higher than the same period in 2018. 
The company is reportedly hosting training sessions in hotel conference rooms for new technicians and has plans to open a new storefront and warehouse in the Sacramento area. NBC reports that its dealers are booked months in advance as well.
Meanwhile, Kohler is also hoping to increase its capacity in California by 100% to meet demand.
To read the full original article, please click here.