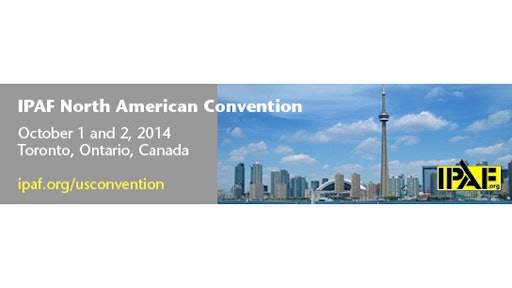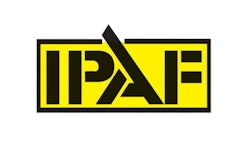 Cordelia Clarke Julien, director, training and safety programs, Prevention Office, Ontario Ministry of Labor, will speak at the IPAF North American Convention that will be held on Oct. 1-2, 2014 in Toronto, Ontario, Canada. She will discuss what all responsible parties – employers, supervisors and workers – can do to make the workplace safer and prevent illness and injury.
Brad Boehler, president, Skyjack, will examine the impact of proposed changes to the design standard for aerial work platforms (AWPs). He will explore ANSI A92.20 and its potential impact on requirements for load sensing, increased stability, increased wind rating and control box changes.
Other speakers in the line-up include Kevin O'Shea, Hydro Mobile, who will give a presentation on buying used mast climbing work platform (MCWP) equipment, and Bill Doucette, vice president, human resources, NES Rentals, who will provide an overview of how rules are a key aspect of building the foundation for a safety culture.
There will be breakout sessions on AWPs and MCWPs, and a panel discussion on the subject of whether additional training should be required for complex machines.
The Convention is sponsored by Skyjack (diamond sponsor), ReachMaster (memory stick sponsor), Genie (gold sponsor), NES Rentals (gold sponsor) and Hydro Mobile (silver sponsor).
The event will take place at the Crowne Plaza Toronto Airport Hotel. A tour of the Skyjack facility will be held on the afternoon of Oct. 1, followed by a networking event in the evening.
Skyjack will also offer various IPAF training courses in the week of Sept. 29 to Oct. 3 in the Toronto area: an instructor course from Sept. 29 to Oct. 1 at the Skyjack facility in Guelph, an AWP operator course on Oct. 2, and an AWPs for Managers course on Oct. 3 at the Crowne Plaza hotel. Contact Tony Groat at tony.groat@ipaf.org for training details and registration.
Book for the IPAF North American Convention at www.ipaf.org/usconvention