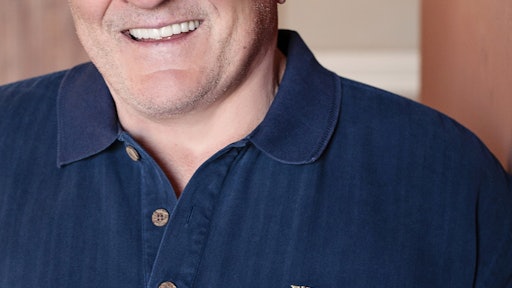 What's keeping you from achieving your dreams in business and in life? As keynote speaker at The Work Truck Show 2017, Daniel "Rudy" Ruettiger, the real-life inspiration behind the hit movie "Rudy," will talk about overcoming obstacles and staying on track to reach your goals.
The Work Truck Show will be held March 14–17, 2017, at the Indiana Convention Center in Indianapolis, IN. It will feature the latest vocational trucks, vans, vehicle components and equipment on a trade show floor covering more than 500,000 sq. ft. The event includes a robust educational conference with more than 60 sessions designed to help attendees improve operations.
Ruettiger's address will take place Thursday, March 16, as part of the President's Breakfast & NTEA Annual Meeting. "We all have struggles in our professional and personal lives," says Adam Keane, 2017 NTEA Convention chairman, and executive vice-president of Allied Body Works Inc. (Seattle, Washington). "The important thing is how we overcome the obstacles that stand between us and our goals. Rudy is one of the most popular motivational speakers in the world because of his positive message and unique story about triumph over adversity."
The third of 14 children, Ruettiger struggled in school with dyslexia that was not diagnosed until college. His dream was to attend and play football for the University of Notre Dame, in spite of his small size and limited skill. With fierce determination and persistence, he was accepted into Notre Dame on his fourth try and went on to sack the opposing team's quarterback in the 27 seconds of the only play of his college football career. The 1993 movie "Rudy" based on his life is considered by many to be one of the all-time great sports films.
Today, Ruettiger is a professional speaker and founder of the Rudy Foundation, an organization focused on helping children achieve their full potential. He has co-authored several books, including "Rudy's Insights for Winning in Life", "Rudy: My Story" and "Rudy & Friends: Awesome and Inspiring Real Life Stories of Ordinary People Overcoming Extraordinary Odds".
A ticket is required to attend the President's Breakfast, sponsored by Ford Commercial Vehicles. Tickets go on sale when registration opens in October. Visit worktruckshow.com to sign up for email notification when registration is available.