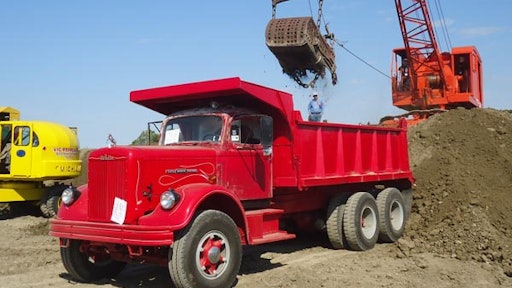 The current major suppliers of Class 8 vocational construction trucks include Caterpillar, Freightliner, Kenworth, Mack, Navistar, Peterbilt, Volvo and Western Star. But there were other brands — including White Motor Company, Ford and Sterling — that helped shape the market.
In 1967, White Motor Company started the Western Star division as White Western Star. By 1980, White Motor Company was insolvent and Volvo AB acquired the U.S. assets of the company. Two energy-related companies, Bow Valley Resource Services and Nova, purchased the Canadian assets, including the Canadian plant, the Western Star nameplate and product range.
In 1990, Western Star Trucks was purchased by Terry Peabody, who turned the company around, and in 2000, the company was purchased by the Daimler North American truck division. In 2002, Western Star production was moved to a plant in Portland, OR.
Ford was a player in the heavy-duty vocational truck market with its L-Series trucks, which were produced between 1970 and 1998. The L-Series was produced in the Kentucky Truck Plant near Louisville until it was purchased by Daimler-Benz.
The Sterling Truck brand, which was discontinued by White Trucks in the '50s, was resurrected when Daimler-Benz bought the Ford Heavy Duty Truck Division. These trucks, which were made in Canada, were focused on the heavy-duty vocational market and at one time represented about 15% of the trucks being produced for Daimler. But sales slowed, and in 2008, the Sterling brand was shut down. The Freightliner division of Daimler Trucks has since developed a complete line of SD vocational trucks, started in 2011.
Volvo Trucks launched its vocational truck, the VHD (Volvo Heavy Duty), in 2000. It is uniquely adapted to the role of construction site transport and special transport. Since the VHD is not intended for high-speed long-distance hauling, the design of the front end of the cab is more optimized for ruggedness than aerodynamics.
Caterpillar was no stranger to the truck market, having previously produced on-highway engines for many of the major OEMs. Caterpillar exited the on-highway engine business in 2008, prior to when the 2010 emissions regulations were to take effect. Caterpillar re-entered the truck business when the company launched its first vocational truck, the CT660 set-back axle, in 2011. It has since added the long-nose CT680, which measures 124 in. from bumper to back of cab, and CT681 set-forward axle heavy truck (114-in. bumper to back of cab).