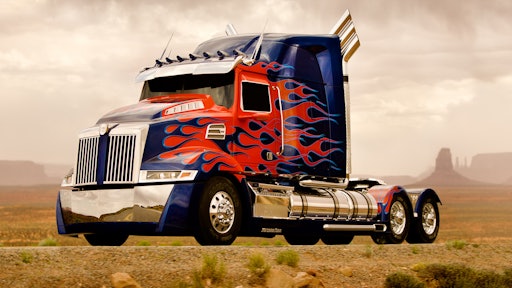 Director Michael Bay is shooting part of "Transformers 4" near the Utah-Arizona border, using a Western Star truck tractor in the role of Optimus Prime, leader of the Autobots. The Western Star on which the transforming robot is based is said to be a new model still in development.
On his blog, Bay released photos taken in Monument Valley of the truck and several other vehicles that play roles in the movie (see images in the carousel). He didn't name all of their roles. 
Oscar nominee Mark Wahlberg joins franchise stalwart Shia Labeouf on the film's non-mechanical cast.
The movie is due in theaters in June, 2014.
Brochure: Western Star Construction Trucks