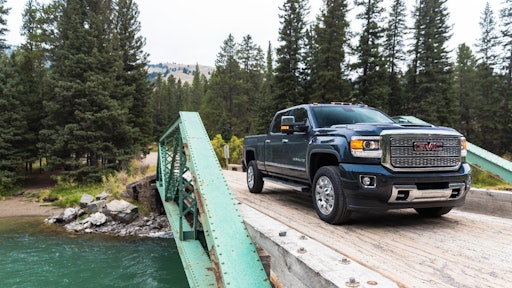 Citing anonymous sources, the Wall Street Journl that the next generation of General Motors pickups will be mixed-material, with a high-strength-steel cab safety cage and aluminum doors.
The newspaper also reported General Motors Co. plans to use costly but lightweight carbon fiber to make the beds on premium versions of large pickup trucks, according to people familiar with the strategy, as the auto maker aims to stay competitive in the crucial category while also satisfying tightening fuel-economy standards.
The lightweight beds could reportedly be ready in two years on the next generation of Chevrolet and GMC trucks. The use of carbon fiber, which is stronger and much lighter than steel or aluminum, would take a material that's usually reserved for higher-end exotic cars and apply it to work vehicles.