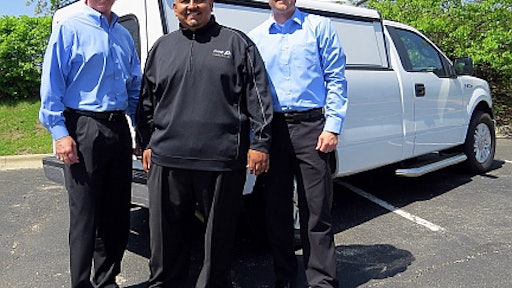 A.R.E., truck cap and tonneau cover manufacturer, announced a strategic realignment of the company's fleet and commercial sales division. A.R.E. has been focused on commercial fleet applications such as utility and service trucks since the company was established in the late 1960s, and offers a number of commercial solutions including caps, storage options and composite utility bodies.
     
A.R.E. has assembled a team of professionals with over 50 years of combined experience in the fleet and pickup truck aftermarket industries. The division will be led by Jose Reyna, national fleet and commercial sales manager. Norm Brown will serve as fleet and commercial sales representative. Scott West is in place as the commercial fleet coordinator, and Anna Maher continues in her role as the commercial fleet customer service representative.
     
According to A.R.E. president Todd Hoffman, "This team is excited and looking forward to the fresh perspective that we have in place, while bringing a wealth of A.R.E. experience to the proven structure and system."
     
The team will continue to respond to national commercial fleet needs for products such as A.R.E.'s popular Deluxe Commercial Unit (DCU) aluminum truck cap. A.R.E. has manufacturing facilities dedicated to commercial products and solutions, and the company anticipates further growth with the new team.
A.R.E One-Key Lock Technology Standard on Commercial Truck Caps
Jose Reyna notes "I am excited to be chosen for this position and to have the opportunity to create a team with a lot of experience in end user commercial sales and installation, BPN-certified truck dealer management, fleet coordination and fleet customer service. My team and I are dedicated to continuing the success of this division and growing with our customers," said Reyna.