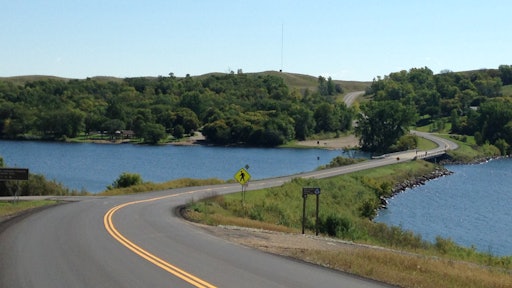 At the recent National Asphalt Pavement Association (NAPA) Annual Meeting in Marco Island, FL, several construction companies received the Larry H. Lemon Quality in Construction Award, sponsored by Asphalt Contractor.  These award winners have the distinction of being the 10 top-rated general paving projects by the pavement engineers at the National Center for Asphalt Technology (NCAT). 
The award is named in honor of Larry Lemon, owner of Haskell Lemon Construction Company. Lemon served faithfully on the Awards Committee for 18 years before serving as NAPA Chairman prior to his retirement.
Lemon was instrumental in the creation of the rating system for the Quality in Construction Awards, which requires qualitative analysis and test results to determine the winners.