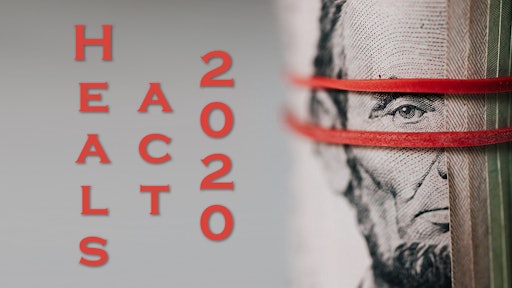 On July 27, Republican Senators released their latest COVID-19 response legislation, which does not include relief for state departments of transportation (DOTs) or state or local governments. This $1 trillion package, the Health, Economic Assistance, Liability Protection and Schools (HEALS) Act, offers $2 trillion less than the House's HEROES Act passed in May. The proposal focuses on stimulus checks, unemployment benefits, and more small business relief. 
With millions of Americans following "stay-at-home" orders, many state DOTs are facing severe losses in revenues, including dedicated user fee revenues on which state transportation programs heavily rely. Projections continue to show decreases in state motor fuel tax and toll receipts as nationwide vehicle traffic reduction bottomed out at about 50 percent during the height of the pandemic. As a result, the ability of state DOTs to carry out their core functions, including capital construction programs, is threatened. Since the beginning of the pandemic, many state DOTs have imposed furloughs and delayed or cancelled $8.6 billion in critical transportation projects, putting at risk transportation construction jobs and the timely realization of benefits those projects bring to communities and commerce.
Last week the American Association of State Highway & Transportation Officials (AASHTO) requested that Congress include at least $37 billion in their next relief package for state DOTs to ensure the delivery of planned transportation projects whose benefits will extend far beyond this pandemic and forestall further job losses in the public and private sectors.
AASHTO indicated that any form of state funding was not expected to be included in this "first draft" of the Senate's COVID-19 relief bill. However, AASHTO's policy team noted a provision within the HEALS Act would allow for more "flexible use" of the $150 billion provided to states in the $2 trillion Coronavirus Aid, Relief, and Economic Security or CARES Act signed into law in March.
While the HEALS Act does include $10 billion for airport authorities, the legislation is slated to create another bipartisan supercommittee charged with finding ways to make federal trust funds solvent, including the Highway Trust Fund.
As an industry we need to continue to push for state DOT relief to ensure vitally important construction and maintenance can continue on our roadways throughout 2020 and into FY 2021.Contact your senators and urge support for state DOT relief: https://www.votervoice.net/AsphaltPavement/campaigns/73536/respond
House Approves THUD Bill 
In the meantime, the House passed its six-bill FY 2021 minibus, which included a THUD measure that is much larger compared to recent years as it includes additional COVID-19 relief for FY 2021. The legislation provides $63 billion for highways for the next construction season.
Coming in at $107.2 billion in total USDOT funding, key aspects include $62.9 billion for the Federal Highway Administration, $18.9 billion for the Federal Transit Administration, $18.1 billion for the Federal Aviation Administration, and $3 billion for the Federal Railroad Administration.
Specific funding provisions within the House's THUD appropriations bill also include:
$1 billion for national infrastructure investments via the USDOT's Better Utilizing Investments to Leverage Development or BUILD discretionary grants program.
$500 million for the FAA's discretionary Airport Improvement Grants or AIP program.
$1 billion for discretionary Highway Infrastructure Programs.
$500 million for the FRA's Consolidated Rail Infrastructure and Safety Improvements or CRISI grant program.
$2.05 billion for Amtrak.
$2.2 billion for the FTA's Capital Investment Grants or CIG program.
$510 million for Transit Infrastructure Grants.
In addition, to support the economic recovery from the COVID-19 pandemic, the House's THUD appropriations bill provides – via emergency funding not subject to budget caps – an additional $26 billion for the USDOT infrastructure programs, including: a further $3 billion for the BUILD program; $2.5 billion extra for FAA Grants-in-Aid for Airports; another $5 billion for the FRA's CRISI program; a further$5 billion for Amtrak Northeast Corridor Grants and $3 billion for Amtrak National Network Grants.
The bill also includes many of the National Asphalt Pavement Association's (NAPA) legislative priorities including $800,000 for a research study on the use of plastic in asphalt pavements, $3 million for asphalt airfield pavement research, language emphasizing material neutral decisions and a directive whereby the Federal Highway Administration will work with NAPA to optimize the use of reclaimed asphalt pavement.