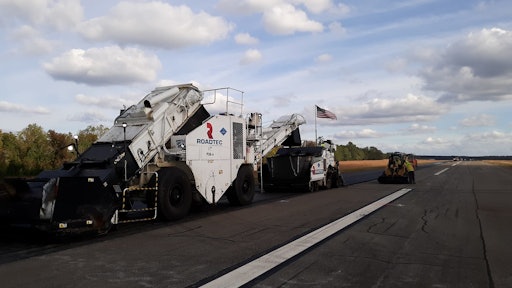 Scott Law/Facebook
After months of negotiations, Congressional leadership reached agreement on a massive legislative package (H.R. 133, Consolidated Appropriations Act, 2021) that combines an FY 2021 omnibus appropriations bill that funds the federal government through September 2021 and a $900 billion supplemental coronavirus package that includes crucial assistance in aid for the transportation sector as well as other industries struggling amid the pandemic. The bill text can be found here.
On December 21, the U.S. House of Representatives, followed by the U.S. Senate, passed the bill by overwhelming margins, just hours after lawmakers got their first look at the bill text. The House vote was 259-53, while the Senate approved the bill on a 92-6 margin. On December 27, 2020, President Trump signed the Consolidated Appropriations Act, 2021 into Public Law.
Disbursement of Funds
Division M of the Coronavirus Response and Relief Supplemental Appropriations Act, 2021 contains another package of COVID aid totaling around $900 billion, with the final agreement providing $45 billion in transportation-specific aid for various sectors including air carriers, airports, Amtrak, mass transit providers and state DOTs.
An estimate of how the $9.8 billion in coronavirus funds will be allocated to state transportation departments can be seen to the right or downloaded here. 
For highway and airport sectors, the bill distributes the funding as follows:
Highway Infrastructure Programs: $10 billion
Of the $10 billion, $9.8 billion is to be allocated to state DOTs through the Surface Transportation Block Grants program, while $115 million is for the Tribal Transportation Program, $36 million is allocated to the Puerto Rico Highway Program and $9 million for the Territorial Highway Program. The funds are provided to state DOTs in the same distribution formula as the obligation limitation for FY 2021 within 30 days of enactment. Grantees may use funds for costs related to preventative maintenance, operations, personnel, debt service payments and coverage for other revenue losses. The Federal share of the costs shall be up to 100%.
Grants-in-Aid for Airports: $2 billion
Of the $2 billion, $1.75 billion is for direct grants to commercial service airports, $200 million is for airports to provide relief to concessionaires from rent and minimum annual guarantee payments, $45 million is for general aviation airports and $5 million is for small communities to help address air service issues. Funds are targeted specifically to help keep airports open and can only be used for operations, personnel, cleaning and debt service. The Federal share of the costs is 100%.