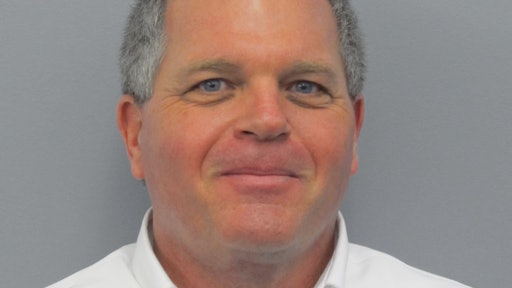 Bergkamp Inc. promotes Rex Eberly to general manager of Bergkamp Bituminous Solutions (BBS). For the past year, Eberly had been Director of Global Sales with Bergkamp; he was originally hired as Director of Contractor Sales in 2014.
Eberly will be responsible for marketing, sales and support of the BBS line of products from Bergkamp, which includes a full range of emulsion mills and plants, polymer-modified asphalt blending mills and plants, crumb rubber blending plants, laboratory plants, storage tanks and mixers. The BBS product line is the result of the 2016 alliance between Bergkamp and Denmark-based DenimoTech.
Having worked in the asphalt paving and pavement preservation industries since 1983, Eberly has active management experience from the crew to the corporate level. He holds associate's degrees in Civil Engineering Technology and Surveying Technology from Kansas State University – Salina, and also has received training in marketing and management through Colas University.
Eberly believes the key to growth in the pavement preservation industry is education. He has actively participated in organizations and efforts such as ISSA (International Slurry Surfacing Association), AEMA (American Emulsion Manufacturers Association), ARRA (the Asphalt Reclaiming and Recycling Association), and PPRA (Pavement Preservation and Recycling Alliance). Through these organizations, he has worked to communicate industry best practices to professionals across the globe.
"We are excited to promote Rex into this new position. He has been a solid addition to our team and he was instrumental in expanding our distributor network as Global Director, and now we are positive he will grow the BBS side of the business for Bergkamp," says Bill Cooper, executive vice president/COO for Bergkamp.