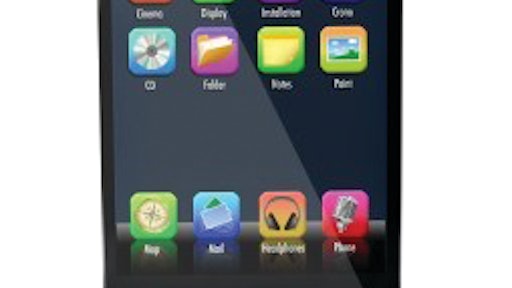 In the previous blog, I shared some insights from an ENR webinar on using mobile apps on the construction jobsite. One of the speakers in that webinar was Jeremy Sibert, director of technology for Hensel Phelps Construction Co. Sibert spoke about the decision of building versus buying mobile apps.
Here are some questions Sibert suggests you ask yourself before you decide to buy or build a mobile app.
Should I Buy?
Sibert's first suggestion when it comes to mobile apps is to consider and search for existing apps that will support your needs. One benefit of purchasing an existing app is that it is probably optimized for multiple mobile platforms. Another benefit: you won't have to wait for the app to be developed; you can use it after you purchase and download it.
Considerations when buying:
How does the app connect to your business application?
Who owns the data on the app?
What happens if the provider goes out of business?
Does your client contract allow you to host their data on a third party site?
Will client security requirements allow access to the data through the Web?
Do you have the resources to provide cloud services to your team and clients?
Does the app have offline data collection ability? Is offline data collection needed?
Managing purchased mobile apps:
Does your company have a bring your own device policy?
Do you have policies in place for the purchase and use of apps for your employees?
Will each employee have to purchase apps individually or can the licenses be purchased in volume?
Do you have an IT department who will be responsible for deployment and update of apps and the devices they are used on?
How will you address employee terminations and access to your company's data?
Should I Build?
Some companies can't find the apps they need or want among the existing available apps. It may make more sense for your company to home grow an app. If you have a good relationship with software vendors you may be able to work with your vendors to create an app. Or, maybe you have the capabilities within your company to create one on your own.
Considerations when building:
What platform will you choose? IOS, Android, Windows?
Do you issue smartphones and tablets or is it bring your own device? Will you change that policy in the feature?
How will this app integrate into current business systems? Do you have the in-house capability to integrate apps or will you need an outside third party?
Do you have the in-house capabilities to build an app?
Managing built mobile apps:
Do you have in-house capabilities to maintain the app created by your company or an outside developer?
How will you manage updates?
How will you manage backup of the data on the devices? Live connection or cached data?
How will you deal with changes in technology that are yet to come?