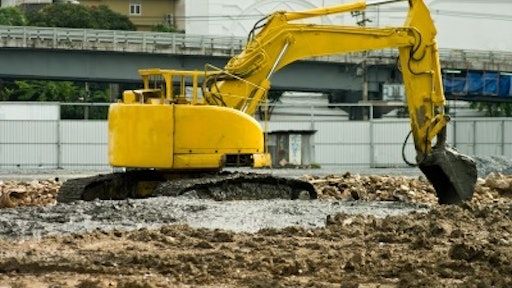 These tips were written exclusively for ForConstructionPros by small business loan provider Balboa Capital.
With summer right around the corner, it's important that you take the steps necessary to make sure your equipment stays cool. Having heavy equipment break down or get damaged as a result of the summer heat can be very costly to your business. In addition to making repairs, purchasing or leasing construction equipment, your entire project may be slowed down or even halted. To keep your jobs moving and maintain your operational efficiency, there are steps you can take. The below tips can help you protect your equipment from overheating in the impending hot weather.
Keep construction equipment out of the sun
This can make a significant impact on lowering temperatures. For example, when your backhoe is not being used, leaving it outside, especially for an extended period of time, may cause certain parts to be damaged. That being said, moving your backhoe into a large storage room or shade outside will shield it from the sun's direct heat, leaving it less likely to break down from heat exposure. If building a storage room is not an option for your business or the construction site, shielding your equipment with tarps can also help to reduce direct heat exposure.
Avoid using equipment during peak hours
This may be difficult or impossible for many construction sites, since peak hours are typically 10:00 am to 3:00 pm. Around this time, the sun is most intense and the engines or radiators for your heavy equipment are more likely to overheat or get damaged. Not to mention, exposing your employees to direct sunlight during peak hours can be harmful as well.
Top Eight Tips for Beating the Heat
While avoiding peak hours is difficult, installing a thermostat can keep operators alert and help prevent various parts of your heavy equipment from unexpectedly overheating.
Switch to sleep mode or shut off equipment
Switching your construction equipment to "sleep mode" or even completely shutting it off allows it to cool down. While this should be done after hours, it is wise to do so during the day when the equipment is not in use. In addition, you will be able to save on energy costs for your business, which can run higher than expected in hot weather.
Beating the heat does not have to be difficult. Following these steps can help to keep your construction company's equipment operational and even save costs for your business. Instead of replacing a damaged excavator or tractor, you can take precautionary measures to protect your equipment.