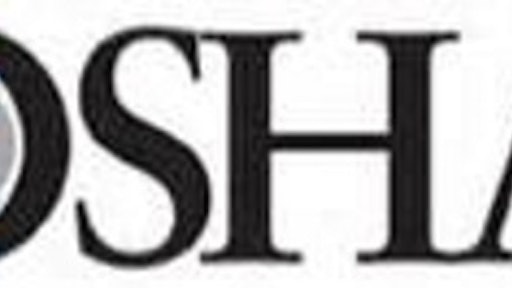 The start of a new year brings about lots of changes and keeps us all busy trying to catch up after the holidays. With all the hustle and bustle and working it's easy for some things to fall through the cracks. So here's a friendly reminder that as of January 1, 2015, OSHA's new rule on severe injury reporting is in effect. The new rule requires employers to notify OSHA when an employee is killed on the job or suffers a work-related hospitalization, amputation or loss of an eye. The rule also updates the list of employers partially exempt from OSHA record-keeping requirements.
Video: OSHA Explains New Reporting and Recordkeeping Requirements
Before revising the rule, employers were required to report only work-related fatalities and in-patient hospitalizations of three or more employees. The revised rule now requires employers notify OSHA of work-related fatalities within eight hours and work-related in-patient hospitalizations, amputations or losses of an eye within 24 hours.
To help with the new reporting requirements, OSHA has created a Web portal which allows employers to report these incidents electronically. Employers can also report incidents over the phone as well.
For more information about the new rule, visit OSHA's website at http://www.osha.gov/recordkeeping2014.