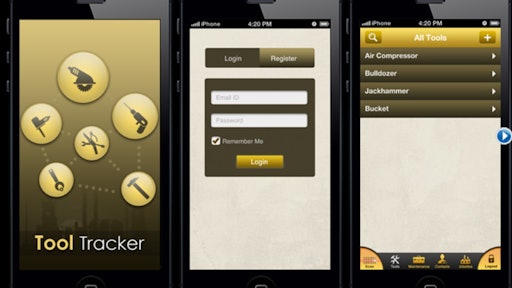 Mobile app: Tool Tracker
Developer: Zolilo Entertainment
Cost: Varies based on number of tools tracked
Available on: Apple and Android devices
The Tool Tracker mobile app lets a constructor scan barcodes placed on the tools or equipment he or she wants to track. The app also lets contractors enter tool and jobsite information for each tool, whether the tool is currently being used or in inventory, and whether the tool needs maintenance.
The app can also be used to track tools or equipment a contractor is renting.
App features:
Assign tools/equipment to a specific jobsite; transfer them to another jobsite either individually or as a group
Different Toolpacks have different prices; different tracking capability for different number of tools
All subscriptions provide unlimited user access
Track anywhere from 5 to 10,000 tools