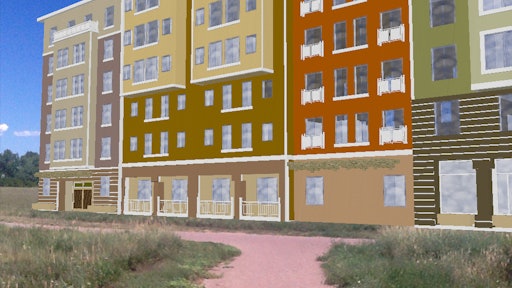 Mobile app: SightSpace 3D
Developer: Limitless Computing
Cost: $39.99
Available on: Apple and Android devices
The SightSpace 3D mobile app is an augmented reality viewer for Trimble SketchUp and 3D CAD designs that lets users visualize a space using augmented reality. "SightSpace overlays 3D models onto the real world, to scale, and enables a virtual walk through using a mobile device."
The augmented reality technologies allow users to pre-visualize buildings, materials, fixtures and more to communicate scale and context as well as check for errors during construction.
Video: Overview of the Augmented Reality Mobile App SightSpace 3D
SightSpace 3D is a universal app, so once a user purchases it he or she can use it on all mobile devices running the same platform (i.e. Apple iPad, iPhone, iPod Touch).
Upgrade to SightSpace Pro for expanded functionality for a complete SketchUp-to-Field experience with the addition of external GPS and markers for augmented reality, photo markups, model dimensions and more.
App features:
Open SketchUp files directly from a mobile device, Dropbox, email or Trimble 3D Warehouse
Uses native SketchUp files to preserve model privacy
Multi-touch controls let user orbit, pan and zoom to navigate models
Overlay 3D designs onto the real world using the device camera feed; change the view in real time
Share annotations, photos, screenshots and more via email or social networking
Available in English, Spanish, French and Chinese