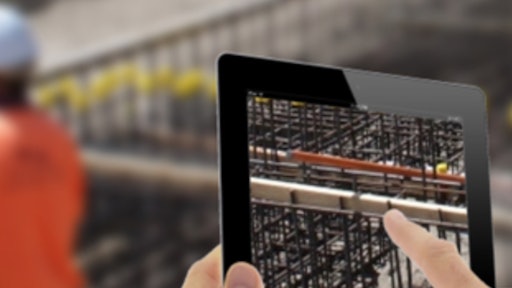 Mobile app: JobSnaps
Developer: Steve Henshaw & Co.
Cost: Free
Available on: Apple devices
Construction contractors can create photo reports for onsite issues, conduct survey and audits, manage job progress information, manage project risks and record as built details all on the JobSnaps mobile app.
With JobSnaps, contractors can take, date time stamp, organize, markup and share jobsite photos and then create PDF photo reports. Each photo is automatically stamped with the time and date. Contractors have the option of adding additional information including a title, description, comments, tags and photo markups.
JobSnaps users have the option to take new photos, select ones from a photo library, take a map snapshot to show location or a snapshot of reference documents such as plans, drawings, specifications or other site documents.
JobSnaps' report building tool helps users create a detailed PDF photo report that can be emailed directly from the jobsite.
The free Basic JobSnaps account provides contractors with up to 100 snaps and two collaboration users. Contractors can upgrade to a small, medium or large account option to increase the number of snaps and users.
Small account: up to 10 users and 2,000 snaps at a cost of $19.95 per month
Medium account: 20 users up to 5,000 snaps at $49.95 per month
Large account: up to 50 users and 10,000 snaps for $99.95 per month
App features:
Sync with JobSnaps cloud service to dynamically share photos and information with project team members
Markup tools add sketches, dimensions, text, symbols, sub photos, document reference and map locations to photos
Include company logo, cover sheet, attachment documents and location overview to PDF reports
Export reports to systems such as Word and Excel
Optional automatic notification service whenever snaps are added to a folder or comment is added to a snap
Local photo storage and offline access
QuickSnap provides ability to take a snap and upload to a shared project folder without signing into the app