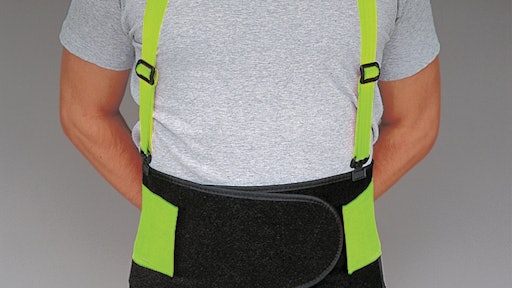 Continuing the countdown of the 12 Days of Construction Christmas 2015...
On the fifth day of Christmas... gift #5 Allegro Back Supports
Construction work is difficult on the workers who do the job. Allegro Industries' collection of back supports can help take some of the weight off a worker's back — literally.
Allegro offers six back support options in its line including the Liftbak, Spanbak, Deluxe Spanbak, Flexbak, Economy Hi-Vis and All Fit.
The Liftbak is a 5-inch belt made of rigid foam and supports the back during strenuous lifting.
The Deluxe Spanbak is made of a breathable spandex backed with rubber grip webbing to prevent ride-up.
The Flexbak offers a three-part closure to ensure a custom fit and superior lumbar support. This 9-inch medical-style truss helps produce maximum bracing without pinching or riding up.