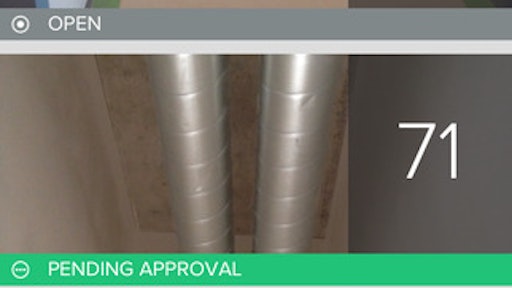 Mobile app: Closeout
Developer: Bridgit Inc.
Cost: Free
Available on: Apple and Android devices
Closeout is a new construction management mobile app from Bridgit Inc. Closeout provides commercial and residential contractors with a platform to streamline communication between the general contractor and subcontractor teams. All project work can be managed in real-time using the app.
The automated subcontractor communication feature allows users to automate subcontractor follow ups and emails in order to create seamless communication.
Additionally, Closeout offers the ability to manage punch lists on and off site. Users can filter their punch lists through advanced filters such as punch list item location, due date and even who the punch list item was assigned to.
The Closeout mobile app also lets users create custom PDF and Excel reports allowing them to quickly view which items are outstanding.
App features:
Take and mark up photos to identify issues
Assign work to responsible stakeholder
View all project work items in one place, add notes and sort by importance
Communication through comments keeps everyone on the same page
Export PDF and Excel reports
External users can be integrated through email