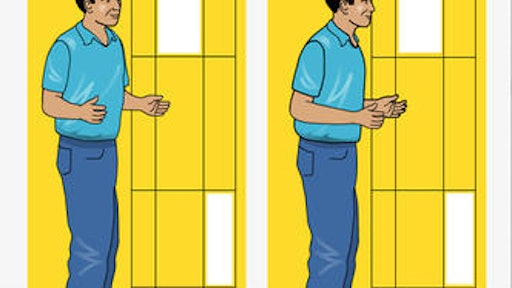 Mobile app: Safe Lifting Calculator
Developer: Oregon OSHA
Cost: Free
Available on: Apple and Android devices; desktop
Construction workers do a lot of lifting on the job, and the construction industry has one of the highest incident rates of back injuries. Most of the time, construction workers probably don't think about how much they are lifting. In fact, they probably try to lift as much as they can at one time to make the job go quicker. However, that's not the safest, healthiest way to do our job. 
That's why Oregon OSHA developed the Safe Lifting Calculator. According to 2012 data from the Center for Construction Research and Training, back injury causes one in 100 construction workers to miss work every year – typically missing up to a week's worth of work. Most back injuries are from lifting, lowering, carrying, pushing and pulling materials and twisting while carrying heavy loads. Repeated back injuries can cause permanent damage and even end a career.
12 Tips for Preventing Back Injuries in Construction
The Safe Lifting Calculator uses a simplified version of the NIOSH lifting equation to give a user the maximum safe weight for various lifting scenarios. In three simple steps a construction worker can calculate a safe lifting weight:
Indicate where your lift beings
Estimate the number of lifts per minute and the hours of lifting per day
The app calculates the maximum safe lifting weight for the task
SafeLifting the proper, safe amount of weight can actually make the job faster than trying to lift more than you can handle. For one, it will hopefully cause less injuries and delays to the overall project. It also will cause less fatigue which can affect the worker in other areas of his or her job as well.