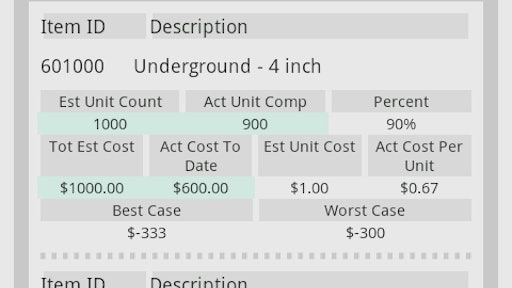 Mobile app: Construction Productivity App
Developer: Stevens Construction Institute, Inc.
Cost: $18.74
Available on: Android devices
The Construction Labor Productivity Calculator from Stevens Construction Institute measures "what is produced and billable for the cost (or hours) expended."
The app can be used to determine profitability on each job. The app can also provide contractors with daily comparisons and projects of total cost.
The customizable app offers the user 50 unique tasks and cost codes that may be inputted along with budget and units estimated. Units completed, hours expended and cost accumulated can be updated each day or week.
The Stevens Construction Productivity app features two calculators: a labor hours calculator and a cost calculator.
With the app, physical progress is measured in completed units. So, if there are x units of total work in a task then placing the completed work units gives the exact percent complete.
The app projects a best and worst case outcome to create an accurate, honest report.