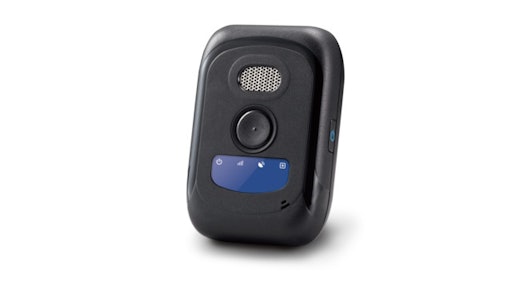 Continuing the 2016 12 Days of Construction Christmas countdown…
On the sixth day of Christmas... gift #6 SecuraTrac MobileDefender Model S Emergency Pendant
Safety on the construction site is paramount, and when accidents do happen workers may not always have the ability to call for help. Give the gift of safety and extra security with the SecuraTrac MobileDefender Model S Emergency Pendant.
The emergency pendant can relay information about employee locations and provide instant connection to help in case of an emergency. SecuraTrac's MobileDefender features a built-in fall advisory capability that detects horizontal and vertical movement and automatically triggers a call for help in the event a worker falls and is unable to move or reach a phone.
Companies that dispatch employees into remote environments and situations can rely on the MobileDefender Model S mobile emergency pendant to relay information about employee locations while providing an instant connection to help if an emergency occurs.
Looking for other construction-related gifts? Check out the other 12 Days of Construction Christmas gifts…
Day 1 – LEGO Technics Volvo EW160E
Day 2 – Touchscreen compatible gloves