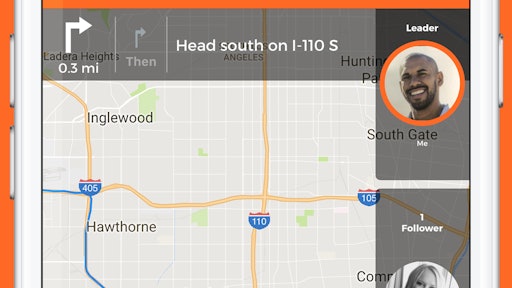 Mobile app: Follow
Developer: Roc Equipment
Cost: Free
Available on: Apple and Android devices
Just launched in March 2017, Follow is a navigation and driver tracking mobile app designed for construction and other industries. Follow is unique because it a allows for creation of "leader" and "follower" roles built into an intuitive mapping system so groups will not get lost during a trip even if the leader changes the destination or changes course.
Follow also allows a leader to keep track of his or her drivers on their way to a site.
App features:
Assign yourself or someone else as a leader

Invite users to be followers

Instant alerts when leader changes course

Hands-free navigation with verbal directions

Follow tracking can be turned off for user safety