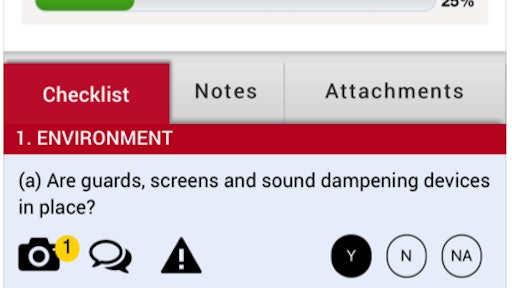 Mobile app: CMiC Mobile Field
Developer: CMiC
Cost: Free
Available on: Apple devices
Streamline data collection and management anytime, anywhere with real-time access using the CMiC Mobile Field app. CMiC Mobile Field facilitates collaboration between project stakeholders with or without Internet connection.
Create, review, edit and share actionable project data with team members from any location.
The app features daily journals allowing users to track every jobsite detail including weather, events, deliveries, productivity, safety, labor, equipment and more. A photo journal allows for capture and photo documentation from the jobsite.
App features:
Contact management

RFI creation, tracking and response

Submittal and PCI tracking

Checklist with issue tracking

Document management