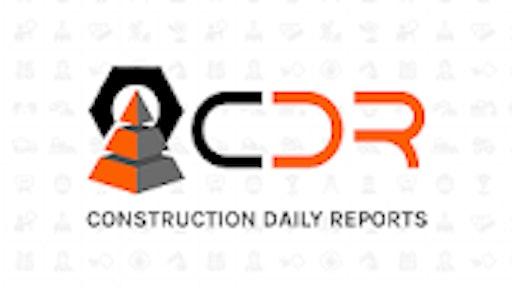 Mobile app: CDR Construction Daily Reports
Developer: CDR Solutions LLC
Cost: $20/month or $200/year per user
Available on: Apple and Android devices
CDR Construction Daily Reports is a custom daily reporting solution designed for the construction industry to help simplify and automate the daily reporting process. Users customize reports, enter project details, attach pictures and notes through a mobile device and sign the finished report at the end of the day.
Once a report is completed, CDR automatically emails the report in a professional PDF format to anyone you select. The report is also saved on the CDR servers and uploaded to the user's cloud storage service.
Reports can be customized including the layout of the report. Users can add their logo, custom questions, section headers and more. Users can also create teams to see notes and pictures as they are added by team members in CDR.
According to the developer, many CDR users report they save an hour every day compared to their old reporting methods.
App features:
Speech to text
10 years of data backup and storage
Company branded reports
Automatic weather capture
Unlimited custom reports and HD images
Photo gallery