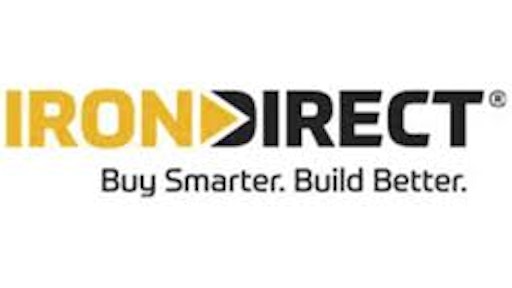 A new e-commerce tool called PreviewLive, developed by IronDirect, will make it easy for buyers and sellers to connect and do business via a secure, live virtual tour app. The app gives buyers a convenient, interactive way to inspect and buy merchandise. It was unveiled at the CONEXPO-CON/AGG trade show in Las Vegas. 
"PreviewLive improves the way buyers and sellers interact, whether the merchandise is construction equipment, classic cars or antique furniture," said IronDirect President Tim Frank. "For $.99 per viewing session, about the price of a downloaded song, buyers get a personal virtual tour of the item from the seller using the free PreviewLive app. This makes sellers more effective and buyers more informed. It is a win-win for anyone who uses e-commerce."
The service can be used on virtually any e-commerce platform or site, selling new or used items, or even those providing services such as after sales support. Buyers can click on the PreviewLive logo and schedule a live review of the item. At the scheduled time, the buyer uses the app to connect with the seller without either party sharing personal contact information. With two-way real-time video and audio, buyers can ask questions and sellers can show different product features.  
For example, a construction equipment buyer in Dallas could review a used excavator in Florida, ask to be shown details in the cab, or get a close-up view of the engine compartment. Each session lasts up to 30 mins. When used by platforms or sites that allow online transaction, PreviewLive is simply a great merchandising tool. For platforms or sites without an online transaction capability, the system will also allow a purchase to be made in the app itself using secure, embedded transaction tools. 
IronDirect will use the PreviewLive service on its own e-commerce sites for new and used construction equipment.
"At its heart, PreviewLive is a great merchandising and communication tool that adds a new dimension to online transactions," Frank said. "It will improve the selling and buying experiences, whether it is used on an auction site or a standard retail e-commerce store. For the owners of the platform or site using it, PreviewLive provides their customers a better e- commerce experience and improves overall revenue generation."
PreviewLive will enter beta testing in April. A general market roll-out will occur in early summer.