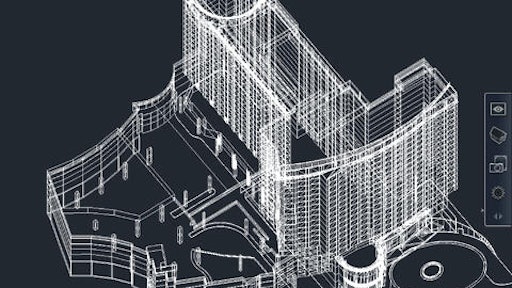 Mobile app: TurboViewer
Developer: IMSI/Design, LLC
Cost: Free
Available on: Apple and Android devices
TurboViewer is a free mobile app for viewing 2D and 3D drawings. Users can pan, zoom and 3D orbit around CAD files.
Import files into TurboViewer through CAD file email attachments or view through the iCloud, Web downloads, FTP, Dropbox, WebDay and other cloud-based storage systems.
The TurboViewer app is available for free but users who want more features can upgrade to TurboViewer X ($6.99) or TurboViewer Pro (limited time $19.99).
App features:
Wireframe viewing
Isometric view 
AutoCAD SHX font support - native SHX font support to view localized or custom SHX fonts in your drawing file 
TrueType font support - improved visual fidelity with native TTF font file support to view True Type Fonts in your drawing file 
Supports AutoCAD linetypes - maintain visual fidelity as intended 
Restore saved AutoCAD views
Tactile sound feedback - sound confirmation for button and UI item selection
Autosense for 2D or 3D drawings - option to automatically set appropriate gesture navigation of a drawing or model
Able to navigate full-screen preview during file load; cancel errant file load
Create sub-folders
Cut/copy/paste/rename files and folders
Search and sort files and folders by name, size and date
Send files to other apps using copy, AirDrop, Message and Mail
Diagnostic for missing xref and fonts
Native support for DWG and DXF
Support for 14 localized languages 
Online wiki help system
Forum support