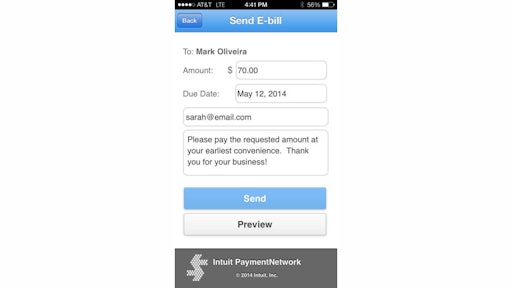 Mobile app: MoneyDue
Developer: Intuit Inc.
Cost: Free
Available on: Apple devices
Use the Intuit MoneyDue mobile app to automatically convert your iPhone and iPod Touch calendar appointments into payment reminders. App users can also see payments owed and received through calendar appointments.
Users who want to take their e-bills to the next level can create an online payment link using Intuit's PaymentNetwork. The protected online service lets small business owners send invoices with a payment link which combined with MoneyDue can create a seamless transition to help small business owners get paid on time.