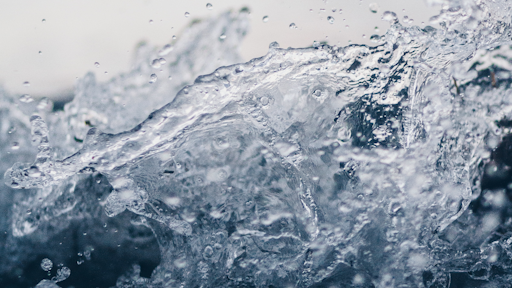 Photo by Samara Doole on Unsplash
The transportation infrastructure crisis tends to garner a lot of attention in major news outlets, largely due to the safety risks inherent with failing roads, highways and bridges. But there's another infrastructure crisis brewing just below the surface that presents its own health and safety risks.
The crisis was first brought into the spotlight in early 2014 in Flint, MI, when residents began seeing murky, foul-smelling water pouring out of water taps. The situation became even more alarming the next year when higher blood-lead levels in children, increased outbreaks of Legionnaires' disease and high levels of fecal coliform bacteria in the water were reported.
Conditions continued to deteriorate, but it wasn't until 2016, when Flint citizens filed suit against city and state officials in federal court, that real solutions began to take shape. The lawsuit resulted in delivery of bottled water to homes and ultimately required the city to replace thousands of lead pipes using state funding. The process of replacing the pipes is ongoing, with completion scheduled by 2020.
While it's easy to assume lessons were learned from this incident, it appears not. The citizens of Newark, NJ, faced a very similar situation and response from city and state officials to their own drinking water crisis. Over a period of more than three years, testing showed high lead levels in the city's water, yet officials failed to satisfactorily react until the crisis was brought to the federal government and national media attention. An agreement was finally announced in late August that will provide a $120 million infusion of funds on top of a previously announced $75 million bond measure, helping to fast-track lead pipe replacement throughout the city.
Newark Water Emergency Receives $120M "Plug" But Larger Water Infrastructure Crisis Looms
The crises in Flint and Newark are just a precursor of what's to come. A 2017 investigation by News21 of 680,000 water quality and monitoring violations from the EPA shows that as many as 63 million people were exposed to potentially unsafe water more than once during the prior decade, and those areas found to have water quality problems typically took more than two years to address them (https://bit.ly/2wk1NZg).
As with transportation, addressing the problem will prove costly. The EPA's sixth national assessment of public water infrastructure needs (https://bit.ly/2kBWsbH) indicates the nation's drinking water utilities require $472.6 billion in infrastructure investments over the next 20 years to upgrade or replace thousands of miles of pipe, as well as thousands of treatment plants, storage tanks and other key assets. Though the EPA announced in May the availability of $2.6 billion in new funds, this is just a figurative drop in the bucket.
As Congress continues to debate federal infrastructure funding, the discussion must expand beyond transportation to encompass America's much broader infrastructure concerns. Our health depends on it.