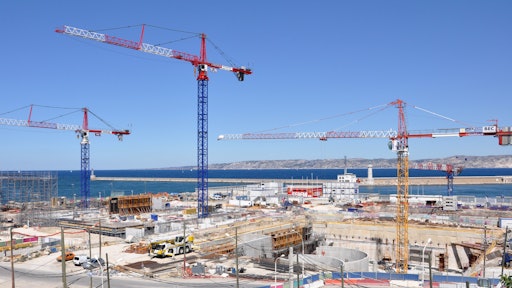 ©seb hovaguimian – stock.adobe.com
Perhaps one of the most difficult years some of us have experienced yet in our lifetimes is behind us and 2021 appears a bit more hopeful. The construction industry weathered the 2020 storm better than most, but a great deal of uncertainty remains. As the year came to a close, backlogs had shrunk and demand for future new construction was tenuous as project owners hesitated due to a still struggling economy and the threat of a double-dip recession as COVID-19 cases continued to climb.
Yet, there are some promising prospects ahead. Additional infrastructure investment continues to be an active part of conversations on Capitol Hill. Infrastructure development is known historically to give economic growth a shot in the arm, so to speak, and is being touted as the most effective means to ensure job growth and financial recovery in the coming months. Even if Congress fails to reach a bipartisan agreement for added funding, it will be forced to take up FAST Act reauthorization prior to its expiration this fall. Though reauthorization might come too late for much of 2021, it will improve prospects for the months and years that follow.
Another promising development is President-elect Biden's climate plan, which pledges to commit $2 trillion to "launch a national effort aimed at creating the jobs we need to build a modern, sustainable infrastructure now and deliver an equitable clean energy future." Such a plan would require "millions of construction, skilled trades and engineering workers to build a new American infrastructure and clean energy economy."
Add to this House passage in early December of the Water Resources Development Act which — if passed by the Senate and signed into law — will allow for appropriation of $10 billion in additional funds from the existing Harbor Maintenance Trust Fund Balance; authorize construction on 46 pending Army Corps Chief's Reports projects; authorize 27 feasibility studies; and improve the cost share between the general fund and the Inland Waterways Trust Fund for inland waterways projects, unlocking further construction funds. The legislation would provide added support to U.S. ports, harbors and inland waterways, as well as ecosystem restoration and flood mitigation in rural and urban communities.
Admittedly, there are no guarantees any of these three initiatives will move forward. But the need is substantial and there is clear public support for investing in U.S. infrastructure, as evidenced by the volume of transportation funding initiatives passed last November.
And while there are those who may not agree with all of the policies behind these initiatives, one thing we can agree on is that construction is likely to benefit if they move forward. Anything that can bring some certainty back into the industry's outlook is a win in my book.