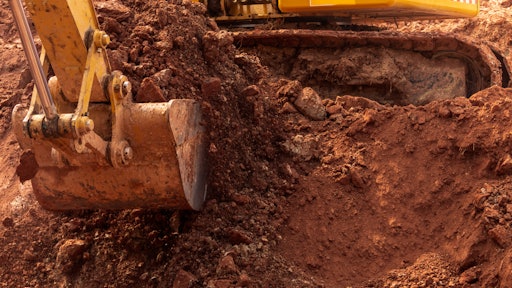 @Artinun - adobe.stock.com
Contractors have always relied on their equipment to help them be productive. But today, with more than 8 in 10 leaders in the engineering and construction industry saying the tight labor market and an exiting workforce is a top challenge, contractors may be needing even more help from their equipment to efficiently and effectively complete jobs.
There are many things contractors can do to maximize productivity of their equipment on jobsites. These include making sure operators are trained on the proper equipment operation, using the performance and health telematics that are increasingly available from equipment, and following proper maintenance strategies.
However, there's one aspect of equipment that's too often underappreciated for how much it can improve productivity and efficiency on the jobsite – their attachments.
Greater Versatility, Better Productivity
Today, equipment like trenchers, stand-on skid steers and vibratory plows are available with a wide range of attachments. In some cases, a single piece of equipment can be fitted with several dozen different attachments.
Attachments can make equipment more versatile, so crews can take on more jobs. In some cases, attachments also help crews work faster because they're doing work that otherwise would need to be done by hand.
Attachments can also make crews more efficient by allowing them to transport fewer pieces of equipment to and from jobs. Some crews, for instance, are able to use one piece of equipment and a mix of attachments for most of the work they do. This also reduces the number of pieces of equipment that crews need to learn how to operate and maintain.
To understand how equipment attachments can make crews more productive, consider the wide range of jobs that stand-on skid steers can tackle with some of their most widely used attachments.
Bucket
This is perhaps the most popular attachment used with stand-on skid steers. The bucket attachment can lift large piles of material or debris, making it useful for everything from construction-grade jobs to landscaping and tree care.
A variety of bucket types are available to support different job demands. A dirt bucket can be used to move topsoil and backfilling. A grapple bucket is ideal for smaller crews, especially when it's used with a large stand-on skid steer. An operator could use it, for example, to move a heavy tree branch on a jobsite in one trip instead of cutting the branch into smaller pieces to fit in a standard bucket. There are also high-capacity buckets, toothed buckets for digging, and four-in-one buckets that crews can use for other tasks.
Microtrencher
These attachments have become more popular as compact equipment has been increasingly used in the streets for fiber installation and other underground construction work.
Microtrencher attachments cut both concrete and asphalt at up to 12- to 16-inch depths, and they can do so in controlled increments so contractors don't need to stop traffic. For jobs like fiber installation, these attachments are often used with coring and vacuum lifting attachments.
Trencher
When installing utilities or doing landscaping jobs on larger jobsites, a stand-on skid steer with a trencher attachment can be a better option than large, specialized equipment.
Using a stand-on skid steer with a trencher attachment, an operator can perform short trenching runs and then quickly swap out attachments to do the next task. Contractors can also use it to take on more aspects of a job. For instance, maybe they've typically subcontracted out trenching on jobsites because there just wasn't enough work to justify purchasing a dedicated trencher. Now, they can use a trencher attachment to take on that work and more quickly recover the investment.
Backhoe
Whether it's used for rebuilds, new construction, utility repairs or other work, a backhoe attachment can be used for a wide array of earthmoving tasks. The compact and versatile attachment can help improve operator agility and efficiency, giving them the bucket size and digging depth they need, as well as a 180-degree swing radius. The attachment can also eliminate the need to buy or rent an excavator, saving contractors the transportation and maintenance costs associated with additional equipment.
Stump grinder
Historically, landscapers and other contractors that needed to remove stumps would bring a dedicated stump-grinding machine solely for that job. But now, they can just bring a stump grinder attachment for their stand-on skid steer to do the work.
The powerful attachment uses a heavy-duty boom design to quickly and reliably grind down stumps. Yet it still allows skid steers to maintain their easy maneuverability and optimal visibility to help operators do these typically labor-intensive and time-consuming jobs as efficiently as possible.
Attachments can turn a single piece of equipment into a multifunctional workhorse – something that today's strained workforce needs more than ever. And getting started is as easy as a contractor calling their local equipment dealer to discuss what attachments are right for their job requirements.