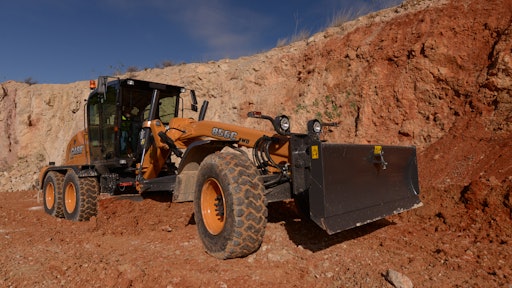 Based on conversations with exhibitors participating in the Pre-INTERMAT networking event in Paris last week, INTERMAT 2015 will present significant innovations to the global market. There promises to be a mix of world premiere products for the construction industry, along with first-time appearances of recently introduced equipment, components and materials at a major European exhibition.
In addition to participating in the Innovation Awards ceremony recognizing leading edge products scheduled to be on exhibit in Paris from April 20-25, approximately 150 international journalists gathered at Pre-INTERMAT to visit with representatives from some of the industry's top manufacturers and suppliers to learn what we can anticipate from this year's show.
Following are a few of the product highlights you can expect to see this Spring at the international exhibition for equipment and techniques for construction and materials industries. Please note that not all models are intended for North American introduction, while some may be introduced in North America at a later date and/or with different nomenclature or specifications to address regional regulatory requirements. Yet, all represent innovative technology that can influence future product design and application across the globe.
To access a complete list of exhibitors, as well as details and news about INTERMAT 2015, visit paris-en.intermatconstruction.com. You will also find ongoing coverage leading up to the show on ForConstructionPros.com.