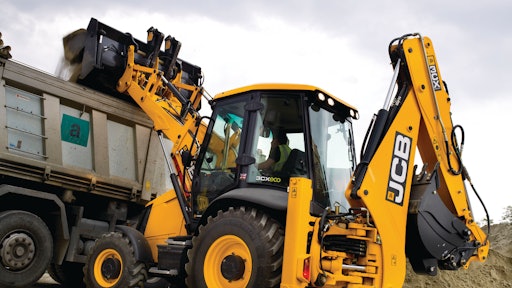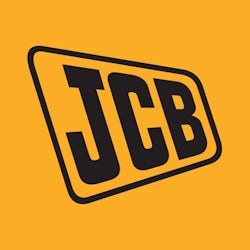 British Prime Minister David Cameron officially opened JCB's new $100 million factory in Brazil as the company strengthens its position in rapidly expanding Latin American markets.
Cameron, who is undertaking a trade mission to Brazil, spent an hour touring the 350,000-square-foot plant in Sorocaba City in São Paulo State. He was given an insight into the processes involved in the production of backhoe-loaders, tracked excavators, wheel loaders, Loadall telescopic handlers and compaction equipment, which the factory will manufacture.
JCB Chairman Sir Anthony Bamford and JCB Brazil Managing Director Carlos Hernandez showed Cameron around the plant, where he also met many of the plant's 200 employees.
"JCB's expansion in Brazil shows how British companies can capitalize on the opportunities for growth in Latin America," said Cameron. "This expansion also creates new opportunities in JCB factories in Derbyshire and Wales. This is a great example of Britain's engineering prowess and reflects that the UK is a world leader in innovation and technology."
"South America represents a huge opportunity for growth for JCB," said Sir Anthony Bamford, speaking from Brazil. "Our investment in a new factory is critical to building on the success we already enjoy in this important market. There are £20 billion ($32.4 billion) worth of infrastructure improvements scheduled in Brazil, and JCB's new factory will enable us to capitalize on those projects, including the 2014 World Cup and 2016 Olympic Games.
"JCB's decision to invest is a big vote of confidence in the Brazilian economy and was driven by the excellent long-term growth opportunities both here and in Latin America. Our investment will also have a positive impact on the UK economy because at full capacity, the Brazilian plant will import £100 million ($162 million) of components annually from the UK including engines and transmissions."
At full capacity, the new JCB plant will have the capability to produce 10,000 machines a year. The new factory replaces two smaller plants in Sorocaba, the first of which JCB opened in 2001 to produce backhoe-loaders and the second in 2010 to produce tracked excavators.
At $100 million, the new factory represents one of the biggest single investments in JCB's 67-year history.