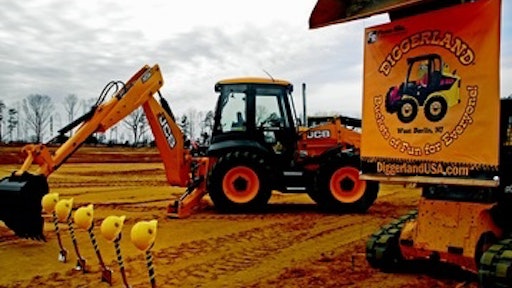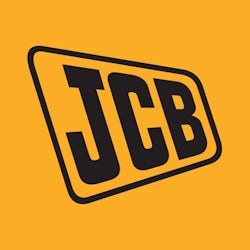 Heavy equipment manufacturer JCB is providing Sahara Sam's Oasis, a New Jersey water park, with machines for the development of the first construction-themed adventure park in the United States. The new park, Diggerland USA, will allow children and their families to drive, ride and operate heavy machinery in a safe, family-friendly environment. The park is expected to open during the summer of 2014.
The first Diggerland opened in Kent, United Kingdom, in April 2000, giving children of all ages the opportunity to enjoy real, full-size machines that they often see but rarely get to experience first hand. Since 2000, three additional locations have opened throughout the UK in Devon, Durham and Yorkshire.
"JCB has played a key role in Diggerland's continued success by providing the parks with specialized equipment that gives many children their first hands-on experience with the construction industry," said Thom Peebles, vice president of marketing for JCB North America. "Now, we're very pleased to help Diggerland successfully bring its unique brand of fun and educational entertainment to children and their families right here in the United States."
Diggerland USA will be situated on a 14-acre site directly behind the current Sahara Sam's Oasis located in West Berlin, NJ. An official ground-breaking event took place on March 11, 2014, with Brandon Moore, general manager of Sahara Sam's and Diggerland USA, operating an 18,000-lb JCB 4CX backhoe supplied by local JCB dealer Farm-Rite. This backhoe will be among 35 JCB machines featured at Diggerland USA after it opens. Other machines include a 220 LC excavator, eight 135 skid-steer loaders and a variety of JCB backhoe-loaders, telescopic handlers and mini-excavators. Machines will be modified as necessary to offer children easier, safer operation.