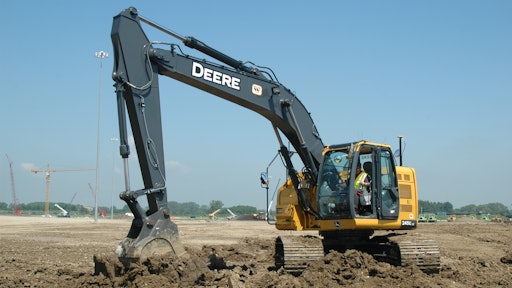 It's no secret that vehicles and equipment in the construction industry operate under some of the toughest conditions. Running for long periods, with the engines regularly idling for a significant amount time can be tough on the engine, resulting in increased wear as well as unplanned downtime and maintenance.
When not planned into a maintenance schedule, downtime can cause considerable disruption and negatively impact a business' bottom line. It's therefore essential that all construction equipment operates smoothly – with reliability, efficiency and safety of paramount importance – even in the most extreme of conditions. 
There are a host of factors that impact fuel economy and equipment performance, but even finding small efficiencies can provide a welcome boost. For this reason, all aspects should be evaluated and optimized, including the role of engine idling -- an area that is often overlooked. 
To effectively protect against unscheduled downtime and capture the benefits that enhanced reliability and fuel economy can offer, it's important that construction managers are aware of, and address, the hidden impact that regular and prolonged engine idling can have. 
The Impact of Idling
Construction equipment typically spends a large proportion of its time idling, with Komatsu estimating that an average machine will spend 40% of its time idling when in service. Due to the nature of jobsites and the long periods of time that machinery remains stationary, some fleets may idle significantly more than this.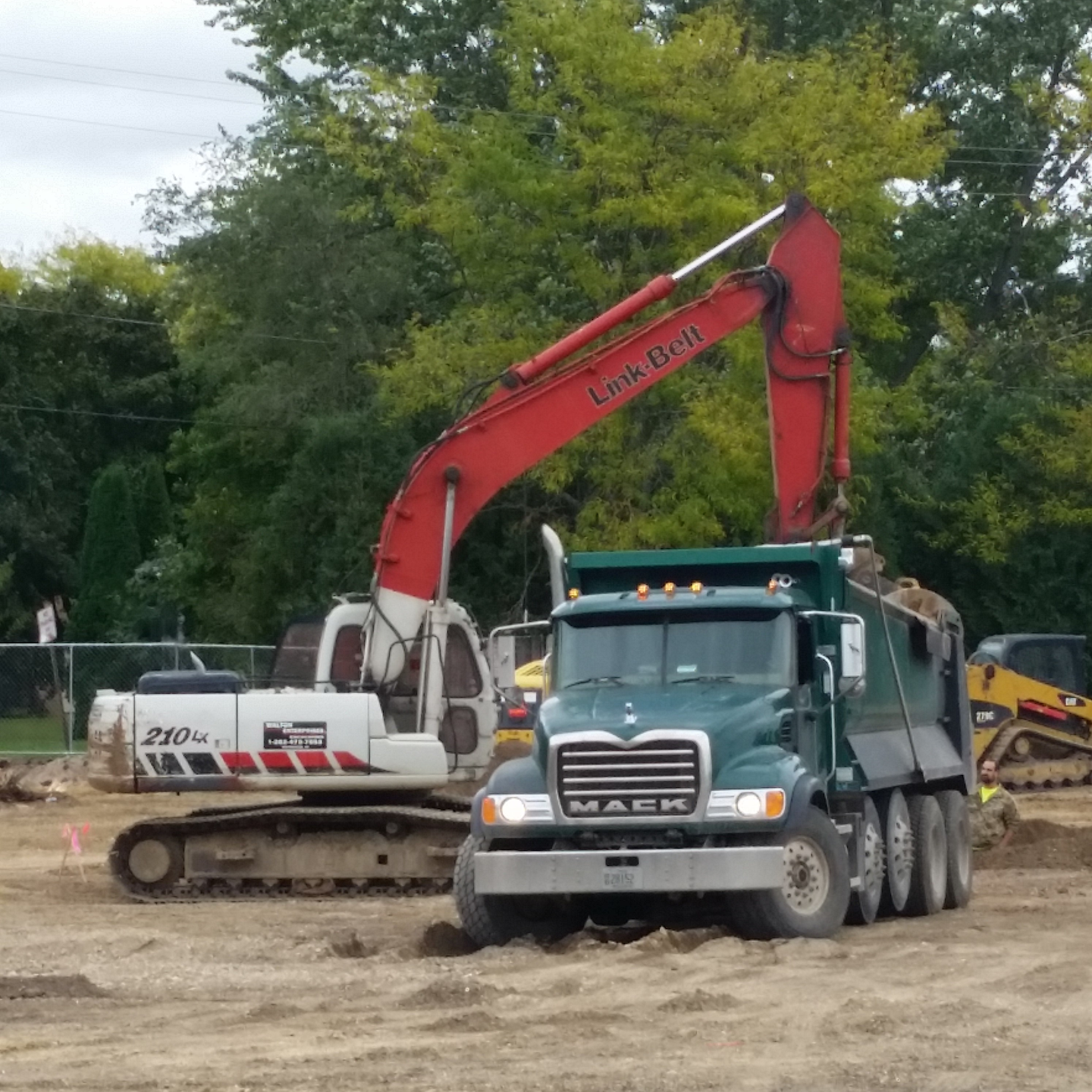 One estimate indicates an average construction vehicle or machine will spend 40% of its time idling when in service.
Engine idling has a detrimental impact on the rate of engine wear, with one hour of idling being equivalent to driving approximately 25 miles. Idling also increases the risk of the oil temperature dropping below 212° F due to reduced engine loading. In addition, the accumulation of water increases the risk of acid formation and fuel dilution as well as reduces the oil's viscosity. These factors can accelerate the rate of engine wear and shorten oil drain intervals.
When excessive fuel dilution occurs, the volatility of the oil increases, which can lead to an increased amount of soot finding its way to the diesel particulate filter (DPF). Fuel economy is lost due to the increased regeneration cycles needed to clean the DPF.
Construction managers and operators are increasingly noticing the considerable fuel consumption by equipment that is idling and it can be a costly consequence. According to some estimates, as much as one gallon of fuel is used each hour a vehicle is left idling. For this reason, for operators optimizing their equipment to enhance fuel efficiency, engine idling presents an untapped potential for real economic, financial and/or fuel gains.
[WHITE PAPER] How Much Is Idle Time Costing You?
The Role of Lubricants
With some level of idle time inevitable in the construction industry, the correct choice of a high-quality lubricant can help mitigate the negative impacts. Quality lubricants reduce the pumping and rotational losses of an engine, while also minimizing metal-to-metal contact between components. Lubricants protect the engine's internal workings against wear, while also offering the ability to secure improvements in engine performance and fuel economy. Therefore, the choice of lubricant can have a considerable impact on the engine.
With the impact of downtime being so significant in construction, selecting the right lubricant requires careful consideration. The decision should always begin with consulting the original equipment manufacturer (OEM) vehicle manual, or contacting the manufacturer directly for further advice when deciding upon a suitable product.
Read more: Engine Oil Selection Tips for Construction Fleets
Another key consideration is the condition the equipment works in. Both how the oil is used and the climate in which it operates should be reviewed.
Lubricants are available in different SAE viscosity grades, which dictate the acceptable temperature range in which they can perform optimally. According to the engine oil viscosity classification, the 'W' following SAE viscosity grade stands for "winter" and not "weight" as many believe. This indicates that the oil is suitable for use in, and most importantly, provides protection in colder temperatures. For construction equipment working in warmer conditions, a heavier grade oil such as SAE 40 grade may be more suitable. These oils can resist the lubrication breakdown that comes with higher operating temperatures by ensuring adequate lubrication flow and the subsequent protection of critical engine components.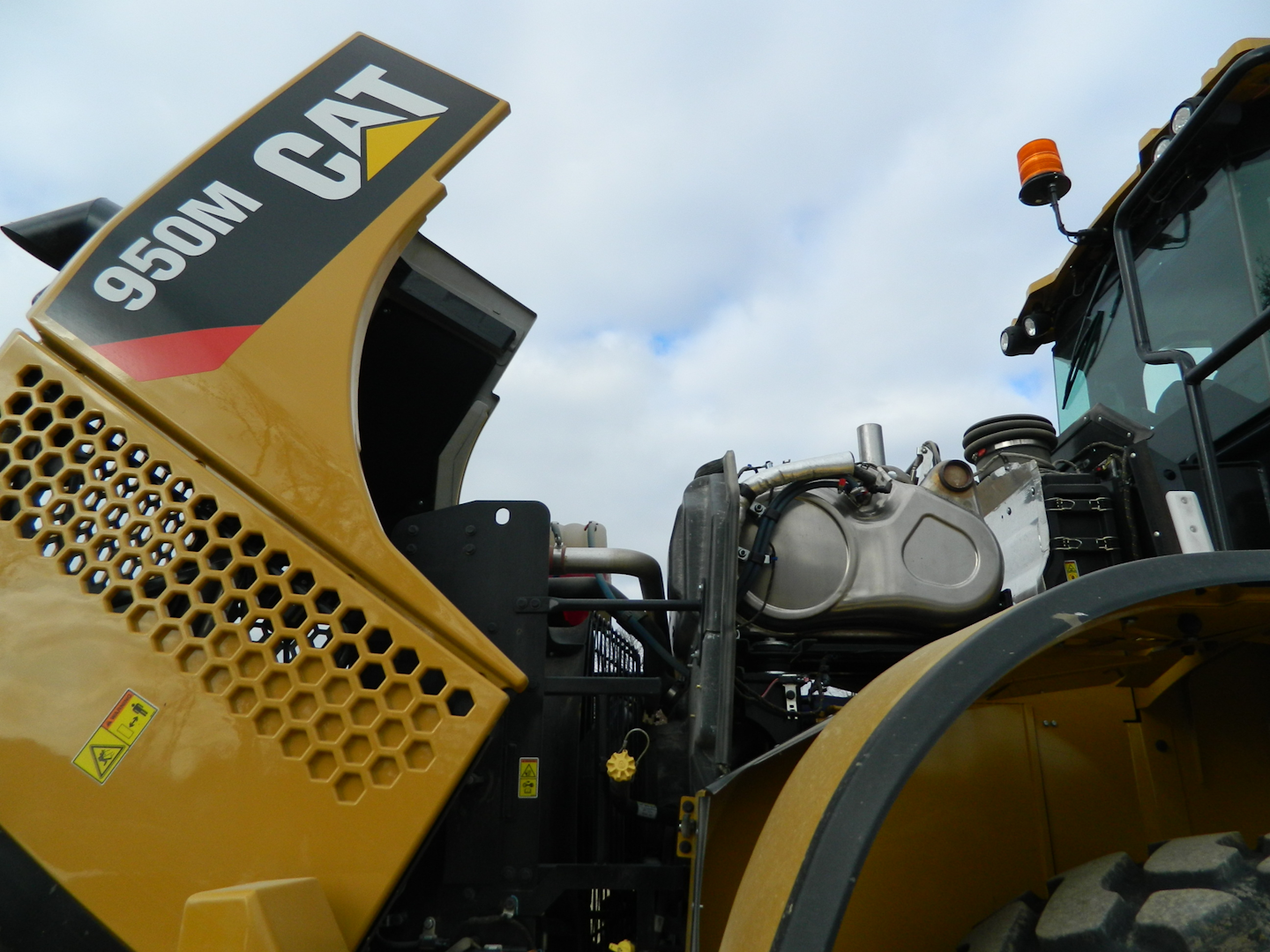 The correct choice of a high-quality lubricant can help mitigate the negative impacts of engine idling.Review the benefits of synthetic vs. non-synthetic, as well. Full synthetic and synthetic blend engine oils possess better stability than conventional oils. Full synthetic oils are formulated with synthetic base stocks that are then blended with high-quality and often unique, performance-enhancing additives. These formulations offer a greater level of protection in a variety of weather conditions. 
When considering a heavy-duty engine oil, API CK-4 oils are optimal for construction engines. Providing the latest technology in protection against oxidation and aeration along with improved shear stability, the oil can even create a more robust and protective film at the bearings, where air can become entrained. 
To reduce the work rate of the engine, a lower viscosity oil could also be used. This is particularly beneficial for equipment operating in colder regions as the oils enable easier cold starts and provide protection to vehicles that idle frequently. Acid buildup can also be prevented by selecting a heavy-duty engine oil that can maintain its Base Number.
Products such as the DURON heavy-duty engine oil line combine such properties by providing the ability to both enhance the protection of vital engine components and prevent engine wear. But before selecting any  lubricant, fleet owners and operators should always consult the OEM recommendations as outlined in the owner's manual.