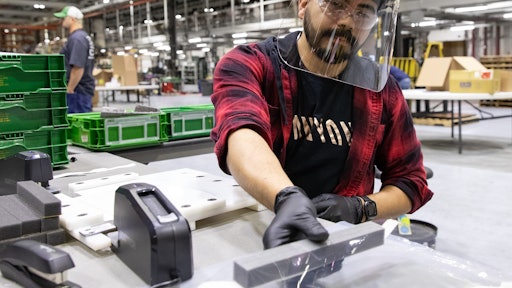 The manufacturing sector continues to support the healthcare sector as it faces supply shortages during the coronavirus pandemic. The latest announcements came from both John Deere and Terex Utilities, both of which are taking steps to produce much-needed face shields for those on the frontlines of the crisis.
John Deere, in collaboration with the UAW, the Iowa Department of Homeland Security and the Illinois Manufacturers' Association, announced it is producing protective face shields at John Deere Seeding Group in Moline, IL. Deere employees will initially produce 25,000 face shields to meet the immediate needs of health-care workers in several of its U.S. manufacturing communities.
Materials and supplies are on order to produce an additional 200,000 face shields. The company is using an open-source design from the University of Wisconsin-Madison for the project and leveraging the expertise, skills and innovation of its employee base.   
"Our manufacturing and supply management teams, along with our production and maintenance employees, the UAW, and our partners have worked tirelessly to ensure we could lend our support and protect our healthcare workers during this crisis," says John May, Chief Executive Officer, Deere & Company. "By working closely with the communities where our employees live and work, we can help support the needs we've identified close to home and, as the project expands, address additional, urgent needs across the country."
John Deere Seeding Group employees are supporting the special project and are utilizing extensive and robust safety measures adopted across the company to safeguard employees.
3D Printing Employed in Production
Terex Utilities announced it has acted on a request by Lake Area Technical Institute (LATI) to 3D print parts for face shields. The Electronic Systems Technology and Robotics departments at the technical college are leading the effort.
With students sent home to work remotely, the technical institute's thirty 3D printers were sitting idle, which gave Brooks Jacobsen, department supervisor for Electronics Systems Technology and Robotics at LATI, the idea.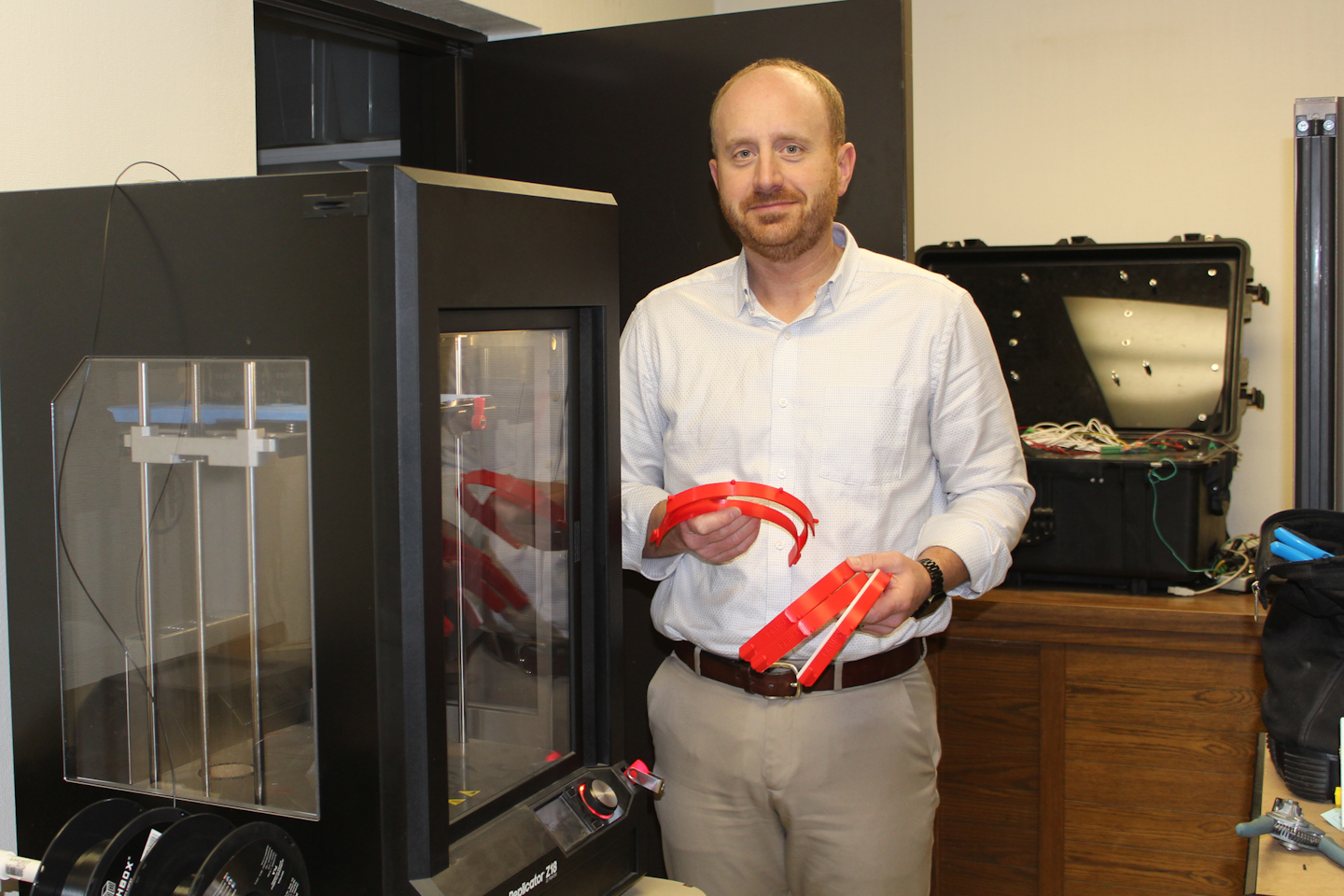 "Because it takes up to 13 hours to print four face shield bands, they sent a request out to local businesses to lend a hand by printing parts needed for a completed shield," says Dan Brenden, director of engineering for Terex Utilities. Two other companies and more than a dozen individuals are also assisting the effort.
Terex Utilities initially started printing mask parts but switched to printing the bands needed for the face shields, as there was higher demand. With its in-house 3D printer, which is usually utilized for rapid prototyping of small parts for its products, the company can produce eight bands every 20 hours, and is running the printer 24 hours a day, 7 days a week.
To date, about 800 face shields and 100 masks have been distributed to healthcare providers in South Dakota and Minnesota.
"We have had tremendous community support for the effort. In addition to those using their 3D printers, we have also had material donated," said Jacobsen. "It's been a good thing."
Envision Solar to Prioritize Manufacturing of Emergency Power Products for Healthcare
Automotive Companies Help Put the Brakes on COVID-19 Medical-Supply Shortages
JCB's UK Factory Joins Global Call to Action Over Ventilator Shortage
Caterpillar Foundation Commits $8.5 Million to Global COVID-19 Response Efforts
Companies in this article