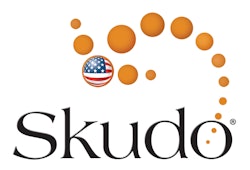 Skudo USA, Inc., has expanded its U.S. manufacturing and distribution capacity in order to better serve the high demand from customers throughout the U.S.
Skudo has relocated from Menlo Park, Calif., to Dallas. Now more centrally located to its customer base and with a warehouse more than double in size, the time and cost to ship the product will decrease for many customers. "We'll be able to keep substantially more product on hand and quickly fulfill customer orders for immediate and large-scale jobs across the U.S.," says Brendon Smith, president of Skudo USA, Inc.
Skudo is pleased to announce that its Base Coat is now Made in the U.S. - Skudo's Base Coat, to which the durable HT (Heavy Traffic), MT (Medium Traffic) and LT (Light Traffic) Mats adheres, is being manufactured in the U.S. as of last month. Previously made in Australia, the local manufacturing will provide a fresher product and longer shelf life for customers and stocking distributors. Further,
In addition to its growing new Dallas home office, Skudo established Northern and Southern California sales offices to directly work with customers based there. Skudo can also be obtained via stocking distributors: Border Construction Arizona and New Mexico, Brock White in Minnesota and Wisconsin, and Sunshine Supply in the San Diego area.