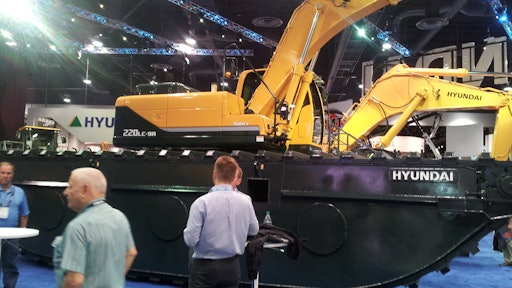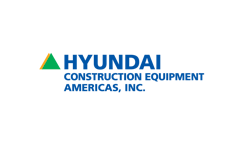 This versatile machine is ideal for maneuvering in soft terrain whether it's dredging a waterway or doing construction in wetlands.
The R220LC-9A Amphibious excavator features hydraulic extendable pontoons constructed with premium grade steel that are designed for flotation on water. This model features a proprietary design using multi-sychronous hydraulic motors on each pontoon. Multiple active motors are provided to propel each pontoon for sufficient power making it virtually undeterred in any terrain. 
The track shoes/cleats are robotically welded for precision and each pontoon comes with three strands of heavy duty track chains constructed with high yield strength tensile steels. 
Weighing in at 22 tons, the R220LC-9A Amphibious excavator has a 20'8" arm and a maximum dig depth of 34'11".